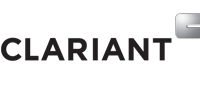 15 Nov 2017
Clariant expands partnership with Palmer Holland in North America
Palmer Holland will be sole distributor for additives in Canada
Expands on existing relationship supporting all of North America
Charlotte, November 15, 2017 – Clariant, a world leader in specialty chemicals, announces an expanded partnership with Palmer Holland for the business unit Additives in Canada. Adding to their existing responsibilities, Palmer Holland will become the sole regional distributor in North America for Clariant's performance additives, flame retardants, and waxes.
Headquartered in Cleveland, Ohio, Palmer Holland has more than 40 solution providers stationed across the United States and has been an authorized distributor for Clariant Additives since 2012. They became the primary distributor for Clariant Additives covering the entire United States in 2016.
Clariant's Additives business is a major supplier of products and solutions with functional effects in plastics, coatings and printing inks, adhesives, textiles & fibers and other applications. Its portfolio includes a large variety of innovative and sustainable flame retardants that meet high safety and fire protection requirements as well as performance additives and waxes that improve heat, light, and weather resistance, among other benefits.
Marketed under the trade name Exolit®, Clariant's patented non-halogenated flame retardants provide environmentally more compatible protection for buildings, electric and electronic equipment as well as textiles and other materials used in airplanes, trains, busses and ships. Clariant also manufactures innovative waxes for plastic applications, hot melt adhesives, polishes and protective coatings. Its Performance Additives prevent oxidation, dissipate electric charge accumulation and improve heat, light and weather resistance.
Clariant has made sustainability a key element of its business approach. Numerous solutions have been awarded the Clariant EcoTain® label for outstanding sustainability and best-in-class performance. EcoTain labeled products have undergone a systematic, in-depth screening process using 36 criteria in all three sustainability dimensions: social, environmental and economic.
® TRADEMARK OF CLARIANT REGISTERED IN MANY COUNTRIES.
Reader enquiries
Clariant International Ltd
Rothausstrasse 61
4132 Muttenz 1
Switzerland
+41 61 469 6742
www.clariant.com
@clariant
linkedin.com/company/clariant
---
Notes for editors
Clariant is a globally leading specialty chemicals company, based in Muttenz near Basel/Switzerland. On 31 December 2016 the company employed a total workforce of 17 442. In the financial year 2016, Clariant recorded sales of CHF 5.847 billion for its continuing businesses. The company reports in four business areas: Care Chemicals, Catalysis, Natural Resources, and Plastics & Coatings. Clariant's corporate strategy is based on five pillars: focus on innovation through R&D, add value with sustainability, reposition portfolio, intensify growth, and increase profitability.
Palmer Holland
Established in 1925 as Palmer Supplies Company, today Palmer Holland is a national specialty chemical distributor of raw materials with its headquarters in Cleveland, Ohio and 40+ account managers stationed across the United States. We are a private, employee-owned company which allows us greater flexibility in the marketplace and a dedicated platform for long-term success. This flexibility allows us to provide our customers and principals with the most effective and efficient solutions. Our partners are rooted in the areas of CASE (coatings, adhesives, sealants, elastomers), lubricant, personal care, and agriculture industrial sectors.