Carmel Olefins
Carmel Olefins Ltd. ("Carmel") is Israel's sole manufacturer of petrochemical products that are used as raw materials for the plastics industry. Carmel manufactures standard and special grades of Polypropylene (PP) as well as a broad range of Low Density Polyethylene (LDPE) grades. Carmel also exports to various countries worldwide. Carmel Olefins Ltd. was founded in 1991 through a merger of existing businesses and is now a private company owned by the Oil Refineries Ltd. Carmel's production and management center is in the Haifa Bay industrial zone, adjacent to the refinery. For more information, visit www.carmel-olefins.co.il.
Carmel Olefins Ltd
+972 4 846 6018
www.carmel-olefins.co.il
21 Apr 2016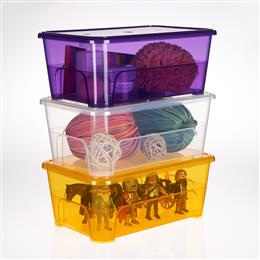 Carmel Olefins Ltd (BAZAN Group) announces the launch of new polypropylene (PP) grade Capilene® CT 80A offering both excellent transparency and high impact performance to injection molded applications. Its advanced features are complemented with good resistance to stress whitening, high gloss and excellent organoleptic performance.