Borealis

Borealis is one of the world's leading providers of advanced and sustainable polyolefin solutions and a European front-runner in polyolefins recycling. In Europe, we are a market leader in base chemicals and fertilizers. We leverage our polymer expertise and decades of experience to offer value adding, innovative and circular material solutions for key industries such as consumer products, energy, healthcare, infrastructure and mobility.
In re-inventing essentials for sustainable living, we build on our commitment to safety, our people, innovation and technology, and performance excellence. We are accelerating the transformation to a circular economy of polyolefins and expanding our geographical footprint to better serve our customers around the globe.
With head offices in Vienna, Austria, we employ 6,900 employees and operate in over 120 countries. In 2021, we generated total sales of EUR
12.342 EUR billion and a net profit of EUR 1,396 million. OMV, the Austria-based international oil and gas company, owns 75% of our shares, while the remaining 25% is owned by a holding company of the Abu-Dhabi based Mubadala. We supply services and products to customers around the globe through Borealis and two important joint ventures: Borouge (with the Abu Dhabi National Oil Company, or ADNOC, based in UAE); and Baystar™ (with TotalEnergies, based in the US).
Borealis
Borealis Head Office
IZD Tower
Wagramerstraße 17–19
A-1220 Vienna
Austria
2 May 2023
De laatste jaren is de vraag gestegen naar hoogwaardige plastomeren en elastomeren die de fysieke eigenschappen van rubber combineren met de verwerkingsvoordelen van thermoplastisch materiaal. Deze trend gaat gepaard met een toenemende vraag naar duurzame, circulaire oplossingen die dezelfde prestaties bieden met een kleinere CO2-voetafdruk.
19 Oct 2022
The polyolefins industry is in the midst of a revolution. As our industry urgently transitions from a linear to a circular model, Borealis and Borouge are working ever more closely with partners around the globe to drive fast, sustainable progress. The parties are united by a commitment to using innovation, collaboration and ongoing expansion to provide differentiated polyolefin-based solutions that make circular, modern life possible for society as a whole. Legally separate entities, both benefit from the strong and stable backing of their shareholders: OMV Group, the Abu Dhabi National Oil Company (ADNOC), and Mubadala
19 Oct 2022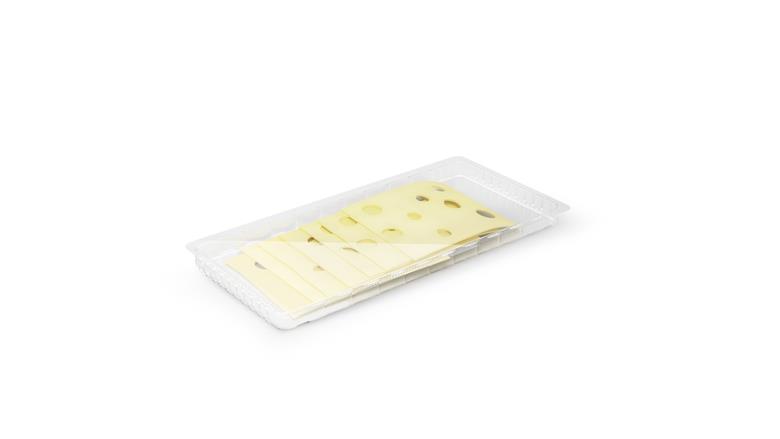 Borealis announces the launch of the first breakthrough polypropylene (PP) grades based on the groundbreaking Borstar® Nextension Technology, a step change in performance for tailor-made PP that delivers superior properties for cast and blown film. Two BorPure™ film grades that set new standards for PP food packaging, BorPure™ RB787MF and BorPure™ RE539MF, are designed for eco-efficiency and recyclability. The nonwoven grade Borealis HG485FB, also based on Borstar Nextension Technology, offers superior performance characteristics. These and all other Borstar Nextension grades can be made using feedstock from the Bornewables™ and Borcycle™ C portfolios of circular polyolefins. By leveraging its polymers technology expertise, Borealis is offering its partners and customers an ever larger number of solutions providing superior performance paired with enhanced circularity and material efficiency.
19 Oct 2022
Borealis announces the launch of its proprietary Borstar Nextension technology, a step change for PP performance. The combination of Borstar and the proprietary Borstar Nextension catalysts produces a wider range of tailored polyolefins. In multilayer applications, this groundbreaking technology enables the replacement of multiple different materials with only one material, thus enabling easier recycling and encouraging design with recycling in mind. The single-site Borstar Nextension catalysts are being produced at a newly-built plant at the existing Borealis site in Porvoo, Finland. With the development and launch of the Borstar Nextension technology, Borealis is consolidating its industry position as a leader in innovation and technology and an accelerator of plastics circularity.
19 Oct 2022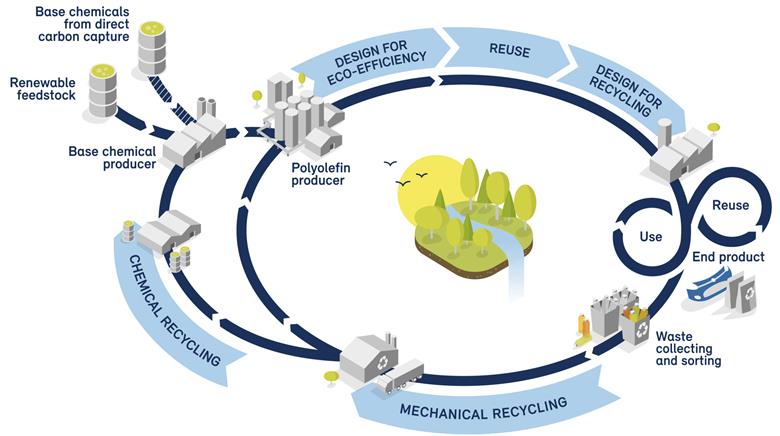 Borealis is designing a first-of-its-kind commercial-scale advanced mechanical recycling plant to be located in Schwechat, Austria. The plant will be based on Borealis' own Borcycle™ M technology, which transforms polyolefin-based post-consumer waste into high-performance polymers suitable for demanding applications. This represents another tangible step forward on Borealis' path to net zero.
19 Oct 2022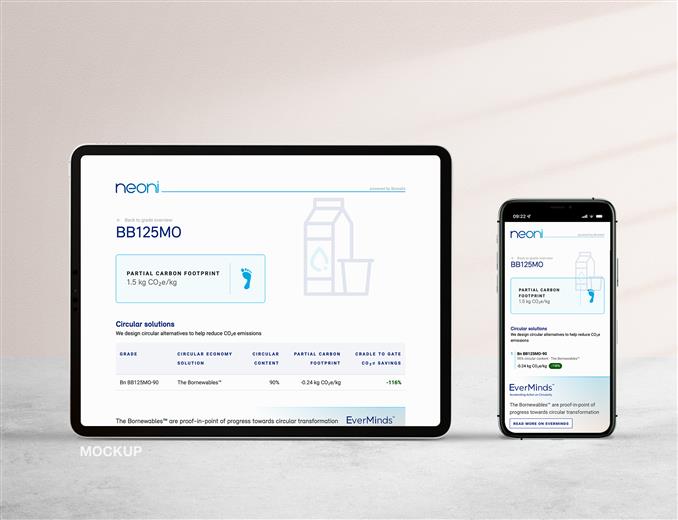 Borealis announces the launch of Neoni, a new carbon dioxide equivalent (CO2e) emissions calculator developed by the Borealis Digital Studio. The digital tool is the first in the industry to offer CO2e emissions data down to the grade level for polyolefins. Neoni – which will be showcased in its demo version at the K 2022 – will in the beginning contain calculations for approximately 500 Borealis polyolefins grades manufactured at Borealis locations in Europe. In line with the EverMinds™ approach to accelerating circularity by way of value chain collaboration, Neoni will enable Borealis customers to make informed decisions on which materials can best meet their own circularity goals.
19 Oct 2022
Borouge PLC ("Borouge" or "the Company") (ADX symbol: BOROUGE / ISIN: AEE01072B225), a leading petrochemical company that provides innovative and differentiated polyolefin solutions, today shared on its growth in the number of strategic partnerships with recycling companies in MENA and Asia-Pacific, expanding the volume of recycled polyolefins as part of its product portfolio of sustainable solutions.
19 Oct 2022
Borouge PLC ("Borouge" or "the Company") (ADX symbol: BOROUGE / ISIN: AEE01072B225), a leading petrochemical company that provides innovative and differentiated polyolefin solutions, today announced the development of a new circular solution using post-consumer recycled content for PE-based heavy duty shipping sacks.
19 Oct 2022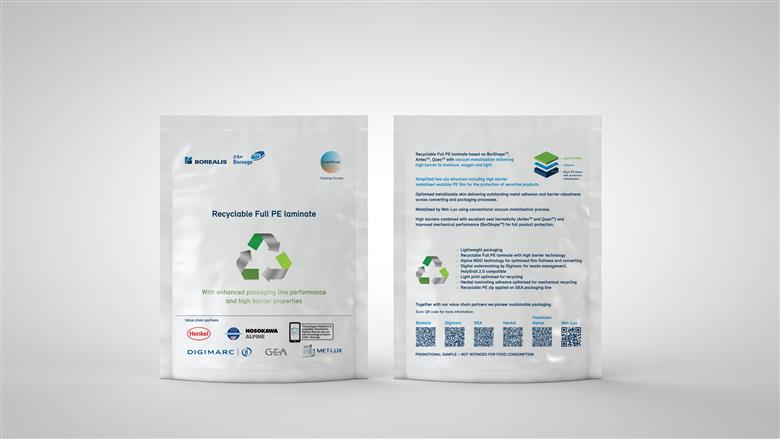 Borealis and Borouge PLC ("Borouge" or "the Company") (ADX symbol: BOROUGE/ ISIN: AEE01072B225), leading providers of innovative, value-creating plastics solutions, have announced the launch of three all-polyethylene (PE) pouch concepts developed in extensive collaboration with technology partners across the entire value chain to meet the most demanding challenges in flexible consumer packaging.
19 Oct 2022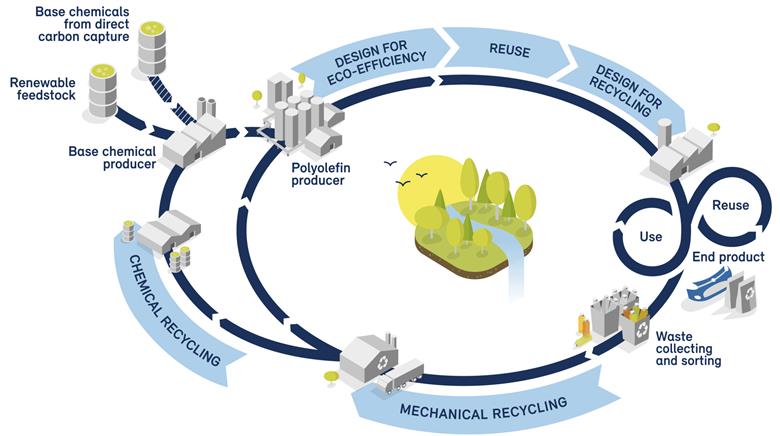 For over 25 years, Borealis has been a leading provider of polyolefins, base chemicals, and fertilizers. In line with its mission to Keep Discovering, innovative solutions made possible by Borealis are driving the transformation to a more circular economy.
21 Jun 2022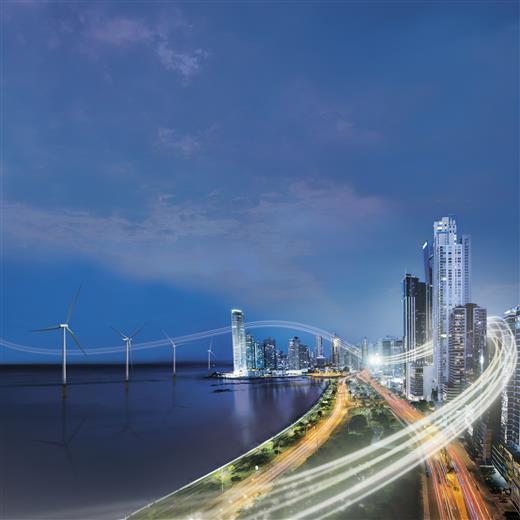 As leading innovators and reliable partners to the Wire & Cable (W&C) industry, Borealis and Borouge are pleased to attend the 2022 WIRE trade show taking place from 20 to 24 June in Düsseldorf, Germany. In addition to presenting a wide range of innovative and more sustainable technologies and material solutions for the industry, Borealis will cast a spotlight on its global investment projects. From the Americas to South Korea, Borealis is investing to ensure future availability of high-quality compounds for the W&C industry, among others.
20 Jun 2022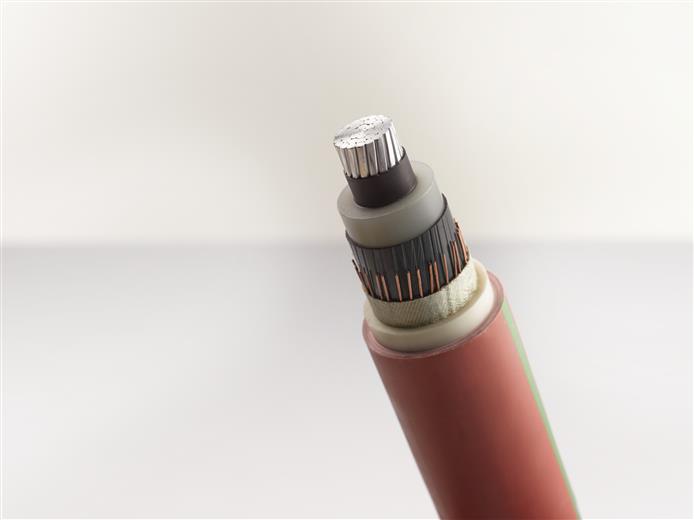 Borealis and Borouge announce their presence at the 2022 WIRE trade show taking place from 20 to 24 June in Düsseldorf, Germany. A wide range of innovative technologies and material solutions for Wire & Cable will be highlighted. These success stories are testimony to how Borealis and Borouge's polyolefin innovations and customer centricity are helping drive the global transition to an energy future that is more sustainable.