25 Feb 2020
Belden Presents High Performance Next-Generation Firewall Solution
EAGLE40 Device with Multiport Configuration Offers Comprehensive Cybersecurity to Maximize Production Network Uptime
St. Louis, Missouri – February 25, 2020 - Belden, Inc., a global leader in signal transmission solutions for mission-critical applications, presents its Hirschmann EAGLE next-generation industrial firewall to meet the evolving cybersecurity demands of today's industrial automation networks.
Together with the Hirschmann Security Operating System (HiSecOS), the EAGLE40 firewall offers a comprehensive solution to securely monitor communication flow. Specifically designed for operational technology (OT) applications, the device hardens networks at the factory floor, especially those requiring high-performance support, such as within industrial and process automation systems.
With the new Hirschmann EAGLE40 next-generation firewall, teams benefit from:
Heightened performance and security, including more port options with increased bandwidth and encryption capabilities.
Unrivaled system configurability for all skill levels with a comprehensive graphical user interface, firewall learning mode and deep packet inspection (DPI) modules.
Maximum defensibility against the physical and virtual threats of today's industrial environments with ruggedized housing to guarantee around-the-clock network monitoring.
"IP-based communication presents great opportunity for industrial infrastructures, but network engineers must address the risks and growing sophistication of the cyber landscape," said Thomas Rodenbusch-Mohr, product manager at Belden. "The EAGLE40 addresses the cybersecurity gap that once existed in industrial automation by adapting to meet industry-specific demands without compromising overall functionality and system uptime."
Designed with a convection-cooled metal housing to meet a variety of industrial ratings, the device provides a ruggedized cybersecurity solution to the factory floor without compromising network performance. This is especially pertinent to OT teams seeking to optimize cybersecurity under the harsh conditions present in machine building and general manufacturing environments.
For more information on the new EAGLE40 firewall, please visit:
https://hirschmann.com/en/Hirschmann_Produkte/Hirschmann-News/Hirschmann_EAGLE40/index.phtml
Reader enquiries
Belden
P.O. Box 9
5900 AA VENLO
Netherlands
+31 77 387 8555
www.belden.com
Beldeninc
BeldenInc
---
Notes for editors
As an early innovator in industrial Ethernet, Belden knows industrial IT and delivers the next generation of industrial networking solutions, including wired, wireless and embedded products. With its global brands – Hirschmann, GarrettCom and Tofino Security – Belden helps companies minimize downtime and take advantage of the real-time data access and control made possible by the Industrial Internet of Things (IIoT). Through a seamless, secure and scalable industrial Ethernet infrastructure, companies are equipped to revolutionize their operations and achieve improved efficiency, productivity and agility. Visit www.belden.com/products/industrialnetworking/index.cfm to learn more.
About Belden
Belden Inc., a global leader in high quality, end-to-end signal transmission solutions, delivers a comprehensive product portfolio designed to meet the mission-critical network infrastructure needs of industrial, enterprise and broadcast markets. With innovative solutions targeted at reliable and secure transmission of rapidly growing amounts of data, audio and video needed for today's applications, Belden is at the center of the global transformation to a connected world. Founded in 1902, the company is headquartered in St. Louis and has manufacturing capabilities in North and South America, Europe and Asia. For more information, visit us at www.belden.com; follow us on Twitter: @BeldenIND.
Belden, Belden Sending All The Right Signals, Hirschmann, GarrettCom, Tofino Security and the Belden logo are trademarks or registered trademarks of Belden Inc. or its affiliated companies in the United States and other jurisdictions. Belden and other parties may also have trademark rights in other terms used herein.
Related images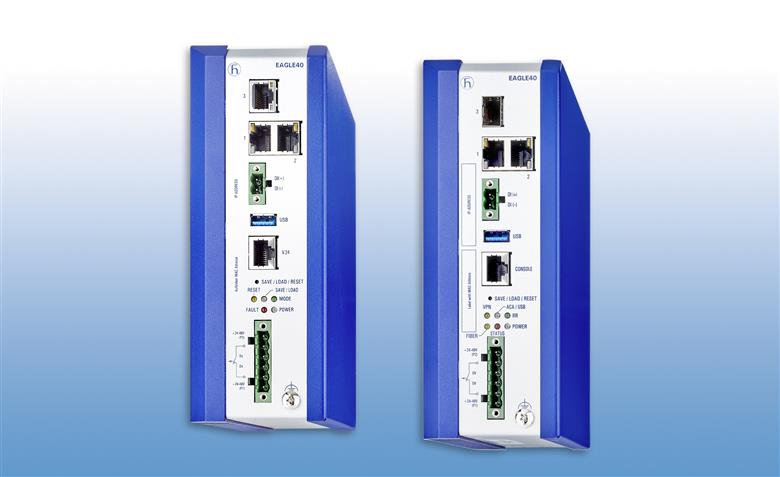 Also available in