5 Feb 2019
Belden Upgrades HiOS Software with Time-Sensitive Networking Support through 802.1Qbv Time-Aware Scheduler
Hirschmann's Operating System for OCTOPUS II and RSPE 35/37, Together with Industrial HiVision, Improves Real-Time and Standardized Ethernet Data Transfer
St. Louis, Missouri - February 05, 2019 - Belden Inc., a global leader in signal transmission solutions for mission-critical applications, today released version 7.3 of its Hirschmann Operating System (HiOS). The software update enables Time-Sensitive Networking (TSN) support with a new 802.1Qbv time-aware scheduler. Now, customers can achieve predictable latency and greater reliability by allowing dedicated time slots to be available for real-time data on every device in the Ethernet network.
"Despite the data transfer benefits of the IIoT, congestion and bandwidth challenges remain big issues for system engineers," said Mark Cooksley, product manager at Belden. "The HiOS TSN upgrade means that no data, especially mission-critical information, will be held up. Now, time-critical and non-time-critical applications can be run simultaneously on the same network."
Key benefits from the upgraded HiOS 7.3 software include:
Reduced operating costs because separate networks for time-sensitive and non-time-sensitive data are not required.
Enhanced network efficiency since new TSN protocols can be added to the system over time.
Optimal network performance given both time-critical and non-time-critical devices can hook up to the same network without latency concerns.
Hirschmann's HiOS system is well-suited for any industrial setting that uses time-sensitive data and requires immediate, reliable communication between devices, especially for machine-to-machine communication and motion control applications. The software's comprehensive security features also make it ideal for use in high-risk industries, such as power transmission and distribution, oil and gas, general manufacturing, automotive, transportation and mass transit, rail-rolling stock and aerospace markets.
The new TSN-enabled software is available for download through the Belden website or help desk system at no cost to existing users of RSPE 35/37 or OCTOPUS switches with a field-programmable gate array (FPGA).
For more information on the Hirschmann HiOS 7.3 Software, please visit:
http://www.hirschmann.com/en/Hirschmann_Produkte/Industrial_Ethernet/Software/Software_Platforms/Switch_Software_-_HiOS/index.phtml
Reader enquiries
Belden
P.O. Box 9
5900 AA VENLO
Netherlands
+31 77 387 8555
www.belden.com
@BeldenInc
---
Notes for editors
As an early innovator in industrial Ethernet, Belden knows industrial IT and delivers the next generation of industrial networking solutions, including wired, wireless and embedded products. With its global brands – Hirschmann, GarrettCom and Tofino Security – Belden helps companies minimize downtime and take advantage of the real-time data access and control made possible by the Industrial Internet of Things (IIoT). Through a seamless, secure and scalable industrial Ethernet infrastructure, companies are equipped to revolutionize their operations and achieve improved efficiency, productivity and agility. Visit www.belden.com/products/industrialnetworking/index.cfm to learn more.
About Belden
Belden Inc., a global leader in high quality, end-to-end signal transmission solutions, delivers a comprehensive product portfolio designed to meet the mission-critical network infrastructure needs of industrial, enterprise and broadcast markets. With innovative solutions targeted at reliable and secure transmission of rapidly growing amounts of data, audio and video needed for today's applications, Belden is at the center of the global transformation to a connected world. Founded in 1902, the company is headquartered in St. Louis and has manufacturing capabilities in North and South America, Europe and Asia. For more information, visit us at www.belden.com; follow us on Twitter: @BeldenIND.
Belden, Belden Sending All The Right Signals, Hirschmann, GarrettCom, Tofino Security and the Belden logo are trademarks or registered trademarks of Belden Inc. or its affiliated companies in the United States and other jurisdictions. Belden and other parties may also have trademark rights in other terms used herein.
Related images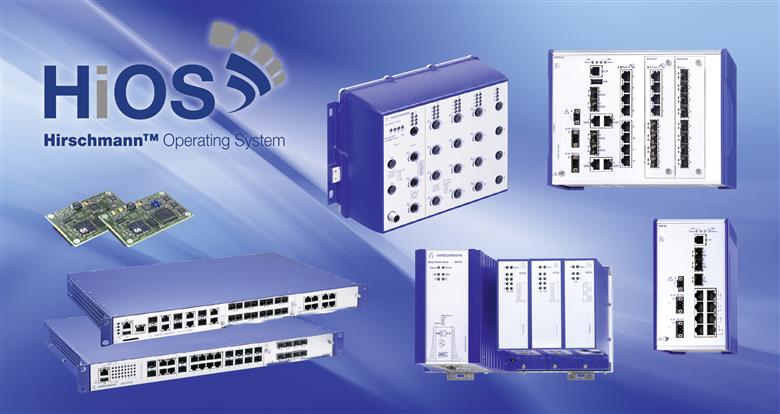 Also available in