13 Dec 2018
Belden Offers Faster, More Reliable Data Transfer with Layer 3 Backbone Switches
New, Technically Advanced Architecture Delivers Superior Bandwidth and Network Performance
St. Louis, Missouri – December 13, 2018 - Belden Inc., a global leader in signal transmission solutions for mission-critical applications, has released a new version of its Hirschmann brand Layer 3 backbone switches – the DRAGON MACH4000/MACH4500 Series. These next generation devices allow engineers to transfer larger quantities of data faster without compromising network availability or performance.
"Increasing data density is making it challenging for engineers to get information from the field level to the control room quickly and on time. They need a way to keep up with demand and move larger quantities of data, without compromising reliability or availability," said Sebastian Preiss, product manager. "With this in mind, Hirschmann has updated its classic MACH4000 switch with extended flexibility and bandwidth capabilities. The new solutions will help engineers handle evolving data requirements and ensure their networks are performing at the highest level."
The DRAGON MACH4000/MACH4500 series offer redundant power supplies, various new, advanced interfaces and variants with either four or eight ports that can be set up for 2.5 or 10 Gigabit speeds. These features help engineers in data-rich industrial environments accomplish the following:
Connect OT and IT networks and progressively transition to 10 Gigabit speeds

Maximize availability with redundant backbone infrastructures

Transition from 1 Gigabit networks to 2.5 and then to 10 Gigabit as the network bandwidth requirements increase
DRAGON MACH4000/MACH4500 series products are best suited for applications that require high bandwidths and reliable data transfer, especially in transportation scenarios, including mass transit systems such as: railway and train stations, airports and rail-rolling stock. Manufacturing, oil and gas and power transmission and distribution applications also benefit the superior performance, availability and ease of use delivered through this entirely new product family.
For more information on the new DRAGON MACH4000/MACH4500 products, please visit:
http://www.hirschmann.com/en/Hirschmann_Produkte/Industrial_Ethernet/news/DRAGON_MACH4500_Layer_3_Backbone_Switch__copy/index.phtml
Reader enquiries
Belden
P.O. Box 9
5900 AA VENLO
Netherlands
+31 77 387 8555
www.belden.com
@BeldenInc
---
Notes for editors
As an early innovator in industrial Ethernet, Belden knows industrial IT and delivers the next generation of industrial networking solutions, including wired, wireless and embedded products. With its global brands – Hirschmann, GarrettCom and Tofino Security – Belden helps companies minimize downtime and take advantage of the real-time data access and control made possible by the Industrial Internet of Things (IIoT). Through a seamless, secure and scalable industrial Ethernet infrastructure, companies are equipped to revolutionize their operations and achieve improved efficiency, productivity and agility. Visit www.belden.com/products/industrialnetworking/index.cfm to learn more.
About Belden
Belden Inc., a global leader in high quality, end-to-end signal transmission solutions, delivers a comprehensive product portfolio designed to meet the mission-critical network infrastructure needs of industrial, enterprise and broadcast markets. With innovative solutions targeted at reliable and secure transmission of rapidly growing amounts of data, audio and video needed for today's applications, Belden is at the center of the global transformation to a connected world. Founded in 1902, the company is headquartered in St. Louis and has manufacturing capabilities in North and South America, Europe and Asia. For more information, visit us at www.belden.com; follow us on Twitter: @BeldenIND.
Related images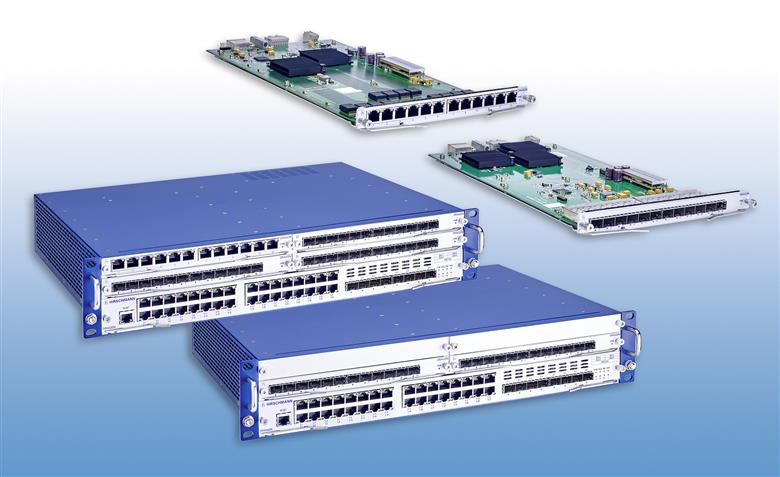 Also available in