13 Dec 2017
Belden appoints Dr. Oliver Kleineberg as Global CTO of Core Networking Business within the Industrial IT platform
St. Louis, Missouri - December 13, 2017 - Belden Inc., a global leader in signal transmission solutions for mission-critical applications, has appointed Dr. Oliver Kleineberg as Global Chief Technology Officer (CTO) of the Core Networking Business within its Industrial IT Platform. This newly created position is a key strategic element for the platform, which comprises Hirschmann Automation and Control, GarrettCom and Tofino Security.
Dr. Kleineberg, who will report directly to Wolfgang Schenk, vice president and general manager of Core Networking, will have responsibility for the technological positioning of the business in the market as well as in customer and standardization bodies. Other key tasks include identifying new technologies and trends.
"As a recognized network expert, Dr. Kleineberg is ideally equipped to further develop our vision of the future in the age of Industry 4.0 and firmly establish that vision within our business," says Schenk.
Dr. Kleineberg has considerable expertise in industrial cyber security and fault tolerance in time-critical automation networks. Holding a degree in Computer Engineering from the Esslingen University of Applied Sciences in Germany and a Ph.D. from the University of Limerick in Ireland, he joined Belden in 2007 to take responsibility for advanced development within the company's Industrial IT platform. During 2012 and 2013, he played a key role in integrating Tofino Security into Belden's network division. He has also participated in various standardization bodies of the IEEE, IEC, ODVA and PNO.
Reader enquiries
Belden
P.O. Box 9
5900 AA VENLO
Netherlands
+31 77 387 8555
www.belden.com
@BeldenInc
---
Notes for editors

As an early innovator in industrial Ethernet, Belden knows industrial IT and delivers the next generation of industrial networking solutions, including wired, wireless and embedded products. With its global brands – Hirschmann, GarrettCom and Tofino Security – Belden helps companies minimize downtime and take advantage of the real-time data access and control made possible by the Industrial Internet of Things (IIoT). Through a seamless, secure and scalable industrial Ethernet infrastructure, companies are equipped to revolutionize their operations and achieve improved efficiency, productivity and agility. Visit www.belden.com/products/industrialnetworking/index.cfm to learn more.
About Belden
Belden Inc., a global leader in high quality, end-to-end signal transmission solutions, delivers a comprehensive product portfolio designed to meet the mission-critical network infrastructure needs of industrial, enterprise and broadcast markets. With innovative solutions targeted at reliable and secure transmission of rapidly growing amounts of data, audio and video needed for today's applications, Belden is at the center of the global transformation to a connected world. Founded in 1902, the company is headquartered in St. Louis and has manufacturing capabilities in North and South America, Europe and Asia. For more information, visit us at www.belden.com; follow us on Twitter: @BeldenIND.
Belden, Belden Sending All The Right Signals, Hirschmann, GarrettCom, Tofino Security and the Belden logo are trademarks or registered trademarks of Belden Inc. or its affiliated companies in the United States and other jurisdictions. Belden and other parties may also have trademark rights in other terms used herein.
Related images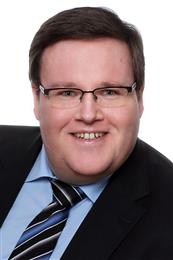 Also available in