17 May 2018
Belden Provides Robust Connectivity with Industrial Cellular Router
New Compact Device Offers More Flexibility, Reliability and Security for Remote Access
St. Louis, Missouri - May 17, 2018 - Belden Inc., a global leader in signal transmission solutions for mission-critical applications, has released the Magnum DX940e Industrial Cellular Router. This new, compact device from Belden's GarrettCom brand adheres to NERC CIP industry standards by delivering stricter security protocols and extended flexibility for the most reliable connections over wired and wireless networks in energy facilities.
"In today's industrial markets, data can travel farther and faster than ever before, which is why it is imperative that networks are secure and reliable so critical information can be successfully distributed. The rise in data and compliance standards, such as NERC CIP's requirement for higher security, is putting the safeguarding of information top of mind for industrial teams," said Divij Agarwal, product manager at Belden. "The Magnum DX940e cellular router offers robust security elements and backward compatibility across 4G/LTE wireless area networks for heightened, secure connectivity over longer distances without interruption."
With the Magnum DX940e, teams can ensure reliable and secure data transfer across all networks by:
Obtaining better connectivity with a high-speed 4G/LTE cellular interface for secure remote access.
Leveraging high-end, robust cybersecurity mechanisms with advanced safety features, IP routing and guaranteed network protection with firewall layers.
Adhering to evolving industry standards with NERC CIP compliant security elements, such as SSL/TLS encryption, IPSec-VPN tunneling, Layer 3 Firewall and secure IP routing.
The DX940e is ideal for applications that require high-speed and secure data transfer remotely over long distances. The router is suited for markets that depend on a durable and reliable product that can perform even under harsh operating conditions, such as in the utility, transportation and oil and gas industries.
For more information on the new Magnum DX940e Industrial Cellular Router, please visit: http://www.hirschmann.com/en/Hirschmann_Produkte/Industrial_Ethernet/news/Magnum_DX940e-EN/index.phtml.
Reader enquiries
Belden
P.O. Box 9
5900 AA VENLO
Netherlands
+31 77 387 8555
www.belden.com
@BeldenInc
---
Notes for editors
As an early innovator in industrial Ethernet, Belden knows industrial IT and delivers the next generation of industrial networking solutions, including wired, wireless and embedded products. With its global brands – Hirschmann, GarrettCom and Tofino Security – Belden helps companies minimize downtime and take advantage of the real-time data access and control made possible by the Industrial Internet of Things (IIoT). Through a seamless, secure and scalable industrial Ethernet infrastructure, companies are equipped to revolutionize their operations and achieve improved efficiency, productivity and agility. Visit www.belden.com/products/industrialnetworking/index.cfm to learn more.
About Belden
Belden Inc., a global leader in high quality, end-to-end signal transmission solutions, delivers a comprehensive product portfolio designed to meet the mission-critical network infrastructure needs of industrial, enterprise and broadcast markets. With innovative solutions targeted at reliable and secure transmission of rapidly growing amounts of data, audio and video needed for today's applications, Belden is at the center of the global transformation to a connected world. Founded in 1902, the company is headquartered in St. Louis and has manufacturing capabilities in North and South America, Europe and Asia. For more information, visit us at www.belden.com; follow us on Twitter: @BeldenIND.
Belden, Belden Sending All The Right Signals, Hirschmann, GarrettCom, Tofino Security and the Belden logo are trademarks or registered trademarks of Belden Inc. or its affiliated companies in the United States and other jurisdictions. Belden and other parties may also have trademark rights in other terms used herein.
Related images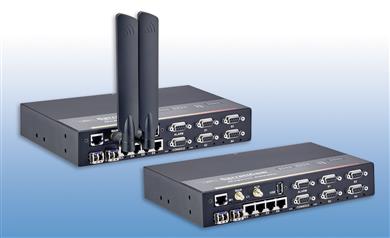 Also available in