3 Oct 2013
Belden Introduces Ultimate Field Deployable Shielded Cat 6A Cable
Maximum uptime and reliability for critical broadcasts and live events
Venlo, The Netherlands - October 3, 2013 - Belden Inc., a global leader in signal transmission solutions for mission-critical applications, has introduced a range of rugged high performance shielded Cat 6A cables for use in studios or in tactical field deployable audio/data installations. Designed as the ultimate field deployable product, these exceptionally robust cables can be used in the harshest of environments, yet deliver reliable performance for maximum uptime.
Belden CatSnake Cat 6A tested cables deliver superior performance thanks to the 100% coverage of the pairs as these are individually shielded with Beldfoil aluminium/polyester foil and an overall braided shield.
The new Belden CatSnake Cat 6A cables are extremely robust and have exceptional flexibility and flex life. This makes them ideal for use in high traffic areas, such as in broadcast studios or in any type of tactical, field deployable audio/data installation. Moreover the compact, round cable design eases transportation and deployment.
1.000.000 bendings and still going strong
Broadcast crews on the move routinely subject their cables to repeated pulling, flexing, bending and crushing. Under these circumstances a conventional cable might develop discontinuities that could lead to degraded signal transmission—or the cable could even break. Durable and sustainable Belden CatSnake Cat 6A cables offer the feel and look of a microphone cable. They will withstand repeated coiling and uncoiling during stage and live sound applications. These cables have been tested for repeated bending according the EN 50289-3-9-5, and exceed the required 100 bends (radius 40mm, weight 8kg) while maintaining electrical performance.
Belden's shielded CatSnake features Beldfoil shielded twisted pairs with 24 AWG stranded bare copper conductors and polyolefin insulation and is RJ-45 compatible.
For simulating the coiling and uncoiling on a reel, the CatSnake Cat 6A has been subjected to a Track Chain test. Even after 1 million bendings (radius 100mm, length 5m, speed 3.5m/s) the cable performed according the electrical performance stated in the data sheet.
These cables meet the requirements of the latest digital audio formats that run on Ethernet cables. These applications include for example CobraNet, EtherSound, RockNet, DMX over Ethernet and Roland's DigitalSnake. Their exceptional flexibility and flex life makes them easy to route through building walls and conduits in studio settings and other temporary installations. However, their exceptional physical and electrical characteristics really make these cables ideal for use out of doors, in broadcast truck applications, in studios and for portable, professional broadcast use.
For more information about Belden, please visit www.beldensolutions.com or e-mail venlo.salesinfo@belden.com for product inquiries.
Reader enquiries
Belden
P.O. Box 9
5900 AA VENLO
Netherlands
+31 77 387 8555
www.belden.com
@BeldenInc
---
Notes for editors

About Belden
Belden Inc., a global leader in high quality, end-to-end signal transmission solutions, delivers a comprehensive product portfolio designed to meet the mission-critical network infrastructure needs of industrial, enterprise and broadcast markets. With innovative solutions targeted at reliable and secure transmission of rapidly growing amounts of data, audio and video needed for today's applications, Belden is at the center of the global transformation to a connected world. Founded in 1902, the company is headquartered in St. Louis and has manufacturing capabilities in North and South America, Europe and Asia. For more information, visit us at www.belden.com; follow us on Twitter: @BeldenInc.
Belden, Belden Sending All The Right Signals, CatSnake, Beldfoil, and the Belden logo are trademarks or registered trademarks of Belden Inc. or its affiliated companies in the United States and other jurisdictions. Belden and other parties may also have trademark rights in other terms used herein. CobraNet is a trademark of Cirrus Logic Inc, EtherSound is a registered trademark of Digigram S.A., Digital Snake is a trademark of Roland Corporation, EtherCon is a Neutrik trademark and Rocknet is a trademark of Riedel Communications GmbH.
Related images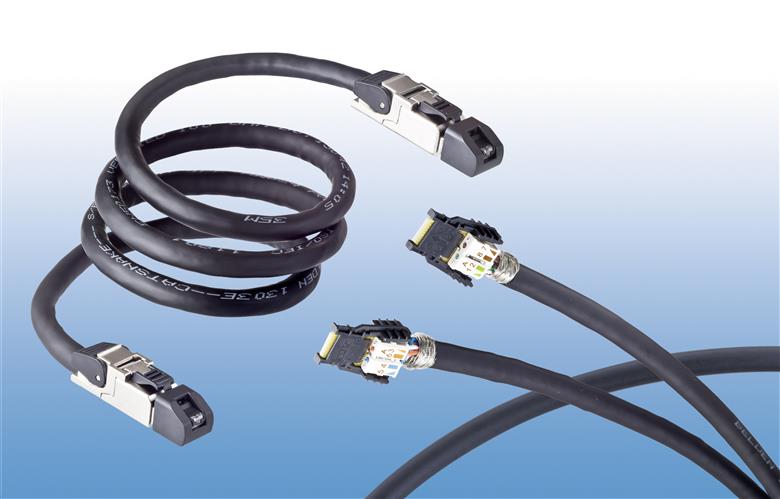 Also available in