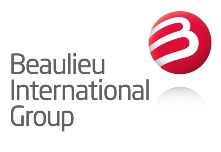 26 Oct 2021
Beaulieu International Group to increase prices across its flooring solutions portfolio
Wielsbeke, Belgium – October 26, 2021 – Beaulieu International Group (B.I.G.) announces global price increases for all of its flooring product brands to take effect during Q4 2021 and Q1 2022, or as contract terms allow.
"During 2021, we have tried to limit the impact on our customers of the general cost inflation of raw materials, logistics and energy. However, these costs have continued to increase significantly in the second half of this year, forcing us to implement additional price increases of typically 8%, depending on region and product line, during the last quarter of this year and into 2022", says Wim Coppens, VP Flooring of Beaulieu International Group.
Sales representatives are already in contact with their customers to inform them of the price changes on their specific orders.
B.I.G. is a leading producer of resilient flooring, hard flooring, tufted carpet and mats, needle felt and artificial grass, in Europe, North America, Russia-CIS and Australia. The flooring brands and businesses that are part of B.I.G. include BerryAlloc, Beauflor, Orotex, Real, Carus, Ideal, Turfgrass and Beaulieu Mats.
Reader enquiries
Beaulieu International Group
Kalkhoevestraat 16 bus 0.1
8790 Waregem
Belgium
---
Notes for editors
Beaulieu International Group
Beaulieu International Group (B.I.G.) is a global specialist in raw chemical materials (polymers), semi-finished engineered solutions (yarns, fibres, technical textiles) and is a leader in a broad range of floor coverings for the residential and commercial markets (vinyl rolls, vinyl planks, laminate, parquet, carpet, needle felt, artificial grass and mats) as well as upholstery fabrics.
B.I.G. is headquartered in Belgium and employs 4,700 people worldwide. We have production sites in 17 countries across Eurasia, America and Oceania and serve customers in 140 countries. B.I.G. reported a turnover of €1.7 billion in 2020.
At Beaulieu International Group, we work with purpose and passion to build the future. Our spirit of enterprise and ambition are the drivers of permanent added value for customers, employees, suppliers, shareholders and the society we work in.
Editorial enquiries
Sara Geris
Communications Director
Beaulieu International Group
Kim Lommaert
EMG