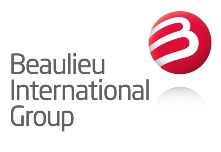 4 Jun 2021
The Fibre of Champions
Premiership, EFL and SPFL Clubs continue to use Fibresand and Fibre Reinforced Rootzones
Wielsbeke, Belgium – June 4, 2021 – Mansfield Sand Limited's sports sand and rootzones are reinforced with polypropylene straight fibres from Beaulieu Fibres International.
PP straight fibres manufactured in Belgium by Beaulieu Fibres International
Fibres distributed in the UK by James Robinson Fibres
Product developed and manufactured by Mansfield Sand.
The technology increases pitch stability and resilience even with frequent and intensive use.
The technology is being used by many of the leading clubs from the Premier League, EFL (English Football League) and Scottish Professional Football Leagues to maintain the performance of their natural grass pitches.
Fibresand and Reinforced Rootzones are manufactured in the UK by Mansfield Sand, the leading supplier and original inventors of the product. Fibresand and Reinforced Rootzones are a natural sports product reinforced with Beaulieu's PP Straight Fibre, distributed in the UK by James Robinson Fibres. Used in the top 100mm within the pitch construction profile, it enhances the natural grass root structure while giving the pitches increased stability and resilience.
"In times where the Premier League continues to attract audience and dominate Europe's main football competitions Fibre Reinforced Rootzones using our PP straight fibre continue to deliver results. It is a proven technology that improves the quality of natural grass surfaces, allowing the clubs to continue to deliver top performances on a premium quality natural turf pitch game after game," said Jefrem Jennard, Sales Director Industrial Fibres at Beaulieu Fibres International.
"Fibresand products can be an alternative option to the use of synthetic grass, combining the feel and performance of natural grass while answering the increased durability question. Its proven performance means it's a technology that is here to stay," continued Mr Jennard.
Many Premiership, EFL and Scottish clubs are choosing Fibresand and Fibre Reinforced Rootzones to maintain the high pitch standards demanded and to meet the performance expectations at all levels.
Beyond football, Mansfield Sand Fibresand products are being used in a variety of winter sports pitches, the equine market and are increasingly being specified for urban public green space and landscape projects to reinforce natural grass areas and maintain aesthetics even when suffering from heavy traffic burden.
Reader enquiries
Beaulieu International Group
Beaulieu Fibres International
Ooigemstraat 2B
Wielsbeke
Belgium
+32 56 66 81 91
www.beaulieufibres.com
---
Notes for editors
Beaulieu Fibres International
Beaulieu Fibres International puts innovation and sustainability central for a wide variety of industries such as Automotive, Hygiene, Geotextiles, Flooring, Filtration, Upholstery and Construction.
As largest European producer of polyolefin and bicomponent fibres, our company is part of Beaulieu International Group with headquarters in Belgium. Three production sites in Europe – two in Belgium and one in Italy - supply Mono/Bico staple and shortcut fibres, in round and trilobal cross section with linear densities of 1.0 to 500 dtex.
Member of Beaulieu International Group
Beaulieu International Group (B.I.G.) is a global specialist in raw chemical materials (polymers), semi-finished engineered products (yarns, fibres, technical textiles and technical sheets) and is a leader in a broad range of floor coverings for the residential and commercial markets (vinyl rolls, vinyl planks, laminate, parquet, carpet, needle felt, artificial grass and mats) as well as upholstery fabrics.
Headquartered in Belgium, B.I.G. employs nearly 4,700 people across 29 plants, 20 sales and distribution offices, with a major presence in 17 countries all over Eurasia, the Americas and Oceania. The company achieved a 2020 turnover of €1.8 billion and is serving 16,000 customers in 140 countries. True to its roots as a family business, B.I.G. puts sustainability, innovation and care for its employees central.