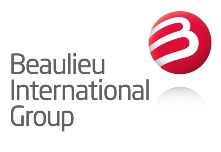 24 Feb 2021
BerryAlloc wins 2020 "supplier of the year" award from Nordic company Optimera
Menen, Belgium – February 24, 2021 – BerryAlloc was awarded the 2020 "supplier of the year" award out of all nominated Optimera suppliers, proving the strong relationship and close collaboration between the two companies. This took place during Optimera's annual, corona-safe Opptur event.
Over the past years, BerryAlloc has worked closely with Optimera as a floor supplier for the construction department. This partnership fostered significant growth for both companies: "BerryAlloc has a clear market profile and works closely together with our organisation. The company is particularly good at following up with our different stores and working purposefully with our sales team," Pål Erichsen, Category Director at Optimera, elaborates.
Criteria behind the Optimera "supplier of the year" award consisted of the following elements: nurturing a close collaboration and good relationship with the company; proving significant growth; remaining flexible and positive; and having a solution-oriented mentality. Other influential factors included having a strong sustainability policy and a digital mindset.
Upon hearing the news, Philippe Dehedin, General Manager BerryAlloc, stated the following: "This award is a sign of our team's constant dedication to the service for our customers and partners – close collaboration, flexibility, and a solution-oriented approach all lead to common growth."
Jan Lien, Sales Director Nordic for BerryAlloc, had the honour of collecting the award from Pål Erichsen at the Optimera headquarters on 17 February 2021.
"We are extremely honoured to have received this award," says Jan Lien, Sales Director Nordic for BerryAlloc. "This signifies a good start to 2021, with one of our most important customers."
Reader enquiries
BerryAlloc NV
Industrielaan 100
BE-8930 Menen
Belgium
www.berryalloc.com
@BerryAlloc
berryalloc-nv/
BerryAlloc
BerryAlloc
---
Notes for editors
About BerryAlloc
BerryAlloc offers a wide array of interior solutions for residential and commercial purposes, including laminate, vinyl planks and tiles, parquet, high pressure floors, and wall panels. Suitable for all kinds of interiors and lifestyles, BerryAlloc products are especially reputed for their high quality, durability, ease of installation, and modern aesthetics.
BerryAlloc is a company that prioritises innovation, quality, sustainability, and diversity. The Belgian-based international company also has plants in France and Norway, with an active client base in over 45 countries. BerryAlloc is a part of the Beaulieu International Group (B.I.G.), a global specialist in raw chemical materials, semi-finished engineered products and a leader in a broad range of floor coverings and upholstery fabrics. Find more information on www.berryalloc.com.
About Optimera
Optimera is a part of Dahl Optimera Norway, which is owned by the international group Saint-Gobain. The group has more than 180,000 employees in 68 countries and is Europe's largest distributor of building materials.
Saint-Gobain designs, produces and distributes materials and solutions for the construction, mobility and healthcare markets, along with other industrial applications. Developed with a constant drive toward innovation, our products can be found everywhere in our homes and daily lives, providing comfort, performance and safety, while meeting the demands of sustainable construction, efficient resource management and climate change. This responsible development strategy is guided by our raison d'être, "MAKING THE WORLD A BETTER HOME", which reflects the desire shared by all of our employees to make the world a better and more sustainable place to live.
Related images