Avery Dennison
Avery Dennison Corporation (NYSE: AVY) is a global materials science and manufacturing company specializing in the design and manufacture of a wide variety of labeling and functional materials. The company's products, which are used in nearly every major industry, include pressure-sensitive materials for labels and graphic applications; tapes and other bonding solutions for industrial, medical and retail applications; tags, labels and embellishments for apparel; and radio-frequency identification (RFID) solutions serving retail apparel and other markets. Headquartered in Glendale, California, the company employs approximately 30,000 employees in more than 50 countries. Reported sales in 2018 were $7.2 billion. Learn more at www.averydennison.com.
Avery Dennison
Willem Einthovenstraat 11
2342 BH Oegstgeest
Netherlands
+31 85 000 2000
www.averydennison.com
avery-dennison
16 Sep 2019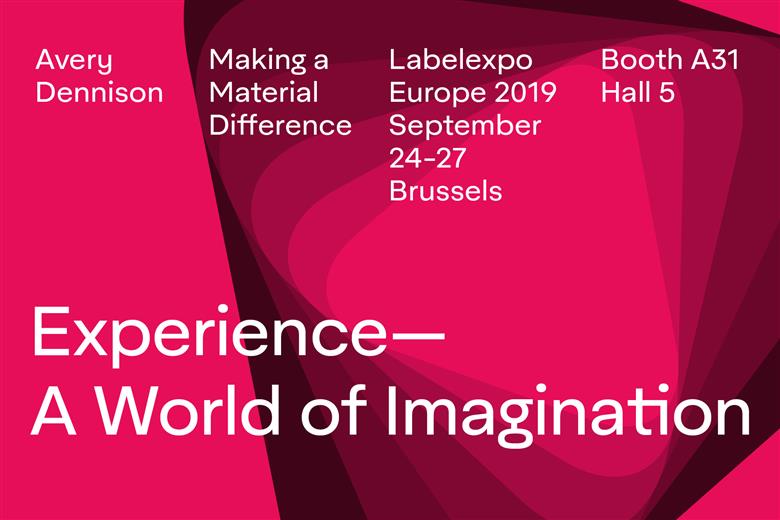 Avery Dennison will feature new service platforms designed to inspire labeling innovation in their "World of Imagination", one of four worlds of discovery at Labelexpo Europe 2019, Sept. 24‑27, 2019.
11 Sep 2019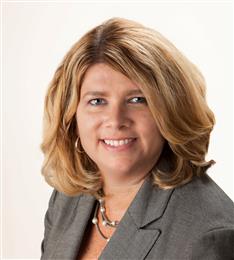 Avery Dennison announces the promotion of Robyn Buma to vice president of global procurement for the company's Label and Graphic Materials and Industrial and Healthcare Materials segments.
9 Sep 2019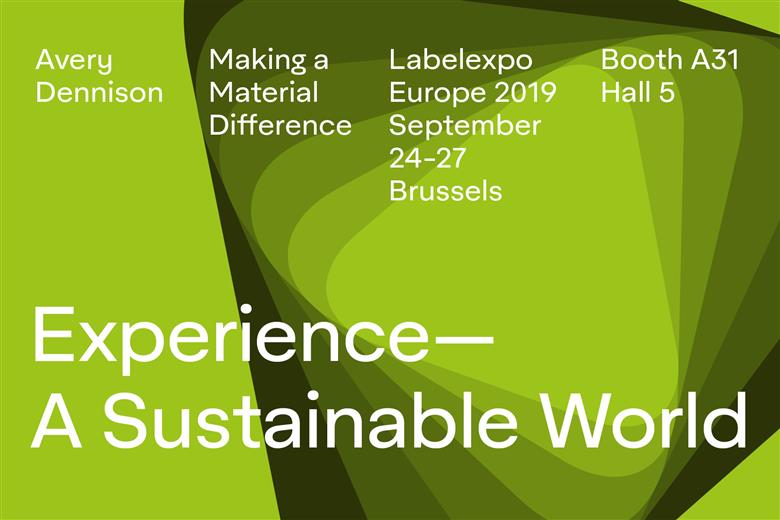 Global materials science and manufacturing company Avery Dennison will feature new and recently launched sustainable solutions at Labelexpo Europe, September 24-27, 2019. "A Sustainable World", one of the four world of discovery areas, will spotlight portfolios that offer a comprehensive range of materials designed to meet new labeling challenges.
2 Sep 2019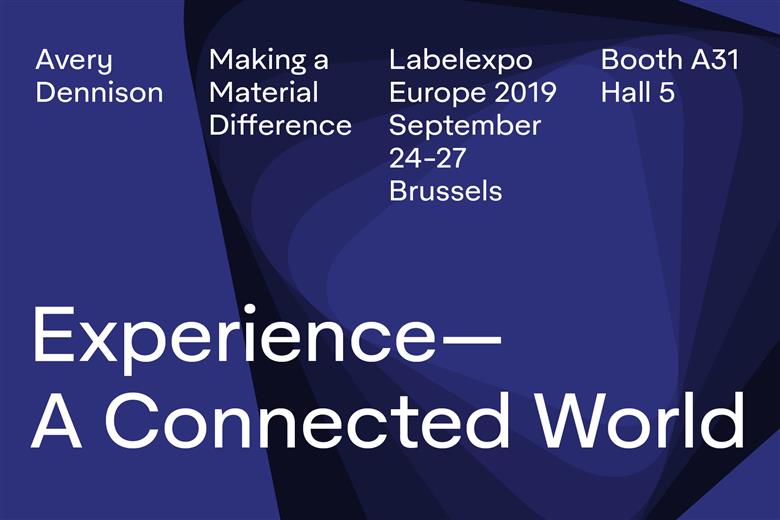 Avery Dennison will take visitors to Labelexpo Europe on a journey through the industries being transformed by intelligent labels as they join live RFID and NFC demonstrations and immerse themselves in the next evolution of shopping.
27 Aug 2019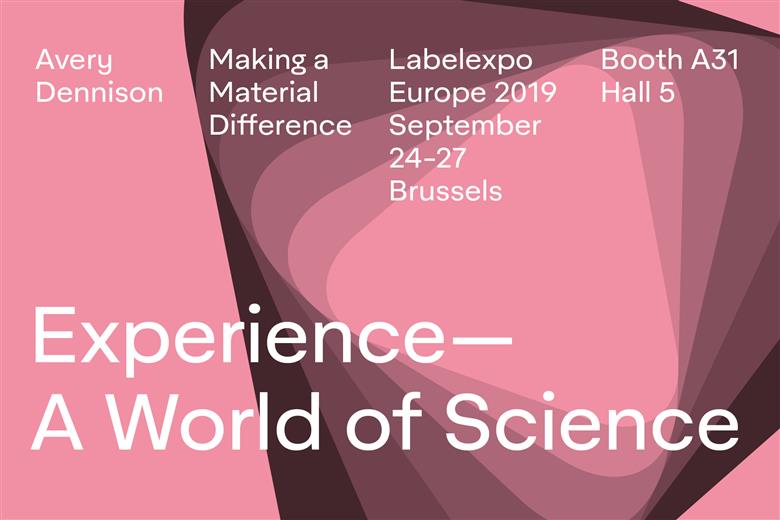 Visitors to Labelexpo Europe 2019 will be the first to learn about the newest Avery Dennison breakthrough technology, to be launched at the show, which runs Sept. 24-27 at Brussels Expo in Belgium.
25 Jul 2019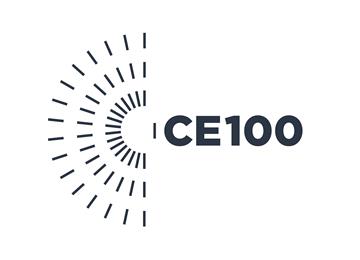 Global labeling and packaging materials manufacturer Avery Dennison Corporation (NYSE:AVY) has joined the Ellen MacArthur Foundation's Circular Economy 100 (CE 100) network as part of the company's support of a global transition to a circular economy.
11 Jul 2019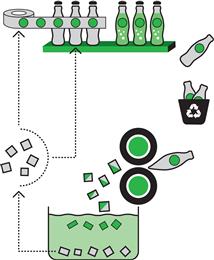 Global materials science and manufacturing company Avery Dennison has been shortlisted for the Environmental and Sustainability Award of the Label Industry Global Awards 2019.
26 Jun 2019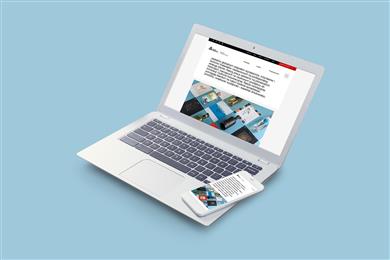 Avery Dennison uruchomił właśnie swoją pierwszą stronę internetową, która odzwierciedla nieustanne zaangażowanie firmy w działania na terenie kraju, który był i nadal jest ważnym obszarem strategicznym. Ekspansja Avery Dennison w Polsce rozpoczęła się w 1997 roku od otwarcia dedykowanego centrum dystrybucyjnego. Od tamtej pory firma nieustannie buduje sieć współpracy w Polsce.
12 Jun 2019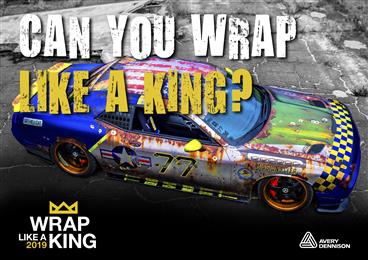 Avery Dennison Graphics Solutions has announced the opening of its annual Wrap Like A King Challenge. This year's vehicle wrap competition will run from June 3 through August 30, 2019, and it will again include Regional Wrap Kings, Continental Wrap Kings and the crowning of the prestigious "King of the Wrap World."
7 Jun 2019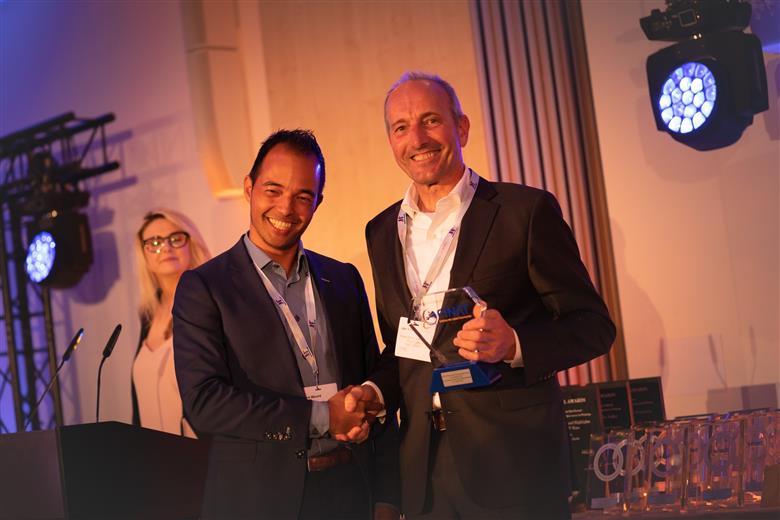 An innovation from Avery Dennison that enables closed-loop PET recycling has won this year's FINAT Recycling and Sustainability award. The CleanFlake™ portfolio (video) enables production of high quality recycled PET (rPET) from post-consumer bottles while maintaining all-important visual impact and food contact approval. The portfolio is further reducing environmental impact by using recycled PET liner material.
27 May 2019
The labelling industry's first-ever facestock made from recycled polyethylene (rPE) has been introduced by Avery Dennison. Successful print and dispensing trials are now complete, demonstrating the company's commitment to finding more sustainable solutions for the labelling industry.