26 Mar 2019
Ascend to showcase latest Vydyne® PA66 innovations for automotive lightweighting, NVH reduction at Plastimagen México
HOUSTON – March 26, 2019 – Ascend Performance Materials, the world's largest fully integrated producer of polyamide 6,6 resin (PA66), will highlight its new Vydyne® R433H and R435H solutions for automotive lightweighting and noise, vibration and harshness reduction at Plastimagen México 2019.
Used in the body-in-white, Vydyne R433H and R435H help reduce weight without sacrificing safety or comfort. Both grades exhibit superior energy absorption over traditional glass-filled PA66 and are ideally suited for reinforcement sections in downgauged steel and aluminum structures.
In 'silent' electric vehicles, lightweighting and NVH reduction are particularly important to minimize power consumption and the transfer of wind and road noises into the passenger compartment. To this end, both Vydyne R433H and R435H are ideally suited in next-generation battery frame and housing applications.
"Plastimagen is the biggest meeting of the plastics industry in Latin America, and we are pleased to underscore our commitment to our automotive customers in the region," says Dharm Vahalia, Ascend's senior director for engineering plastics. "We have strong relationships with leading OEMs and Tier 1 suppliers in the area and are excited to help them drive innovative solutions for greater efficiency, safety and comfort."
The Ascend Performance Materials booth will be in Hall B, Stand 2244 at the Centro Citibanamex in Mexico City from April 2 - 5.
Reader enquiries
Ascend Performance Materials
JP Morgan Chase Tower
1010 Travis Street, Suite 900
Houston, TX 77002
U.S.A.
+1 713 315 5700
www.ascendmaterials.com
---
Notes for editors
About Ascend Performance Materials
Ascend Performance Materials is a global premium provider of high-quality plastics, fibers and chemicals and is the world's largest integrated producer of PA66 resin. Headquartered in Houston, Texas, Ascend has nine global locations, including five fully-integrated manufacturing facilities located in the southeastern United States and an engineering plastics compounding facility in Europe, all dedicated to the innovation and safe production of nylon 6,6. With three of the world's largest chemical processing facilities, Ascend's materials form the building blocks for products used in everyday applications from apparel to airbags, cable ties to circuit boards and carpets to car parts. Ascend's 2,500-person global workforce is committed to making a difference in the communities we serve and leading the development of nylon 6,6 solutions that inspire everyone, everywhere, every day.
Together, we're making a difference.
Together, we're inspiring everyday.
More information about Ascend can be found at www.ascendmaterials.com.
About SK Capital
SK Capital is a private investment firm with a disciplined focus on the specialty materials, chemicals and healthcare sectors. The firm's purpose is to build strong and growing businesses that create substantial long-term economic value. SK utilizes its industry, operating and investment experience to identify opportunities to transform businesses into higher performing organizations with improved strategic positioning, growth and profitability as well as lower operating risk. SK Capital's portfolio companies generate revenues of approximately $8 billion annually and employ approximately 9,000 people. The firm currently manages more than $1.5 billion of committed capital. For more information, please visit www.skcapitalpartners.com.
Disclaimer
Although the information and recommendations set forth herein (hereinafter "Information") are presented in good faith and believed to be correct as of the date hereof, Ascend Performance Materials Operations LLC makes no representations or warranties as to the completeness or accuracy thereof. The full disclaimer of warranty and liability can be found at ascendmaterials.com/disclaimer.
©2019 Ascend Performance Materials Operations LLC. The Ascend Performance Materials and Vydyne marks and logos are trademarks or registered trademarks of Ascend Performance Materials Operations LLC.
Related images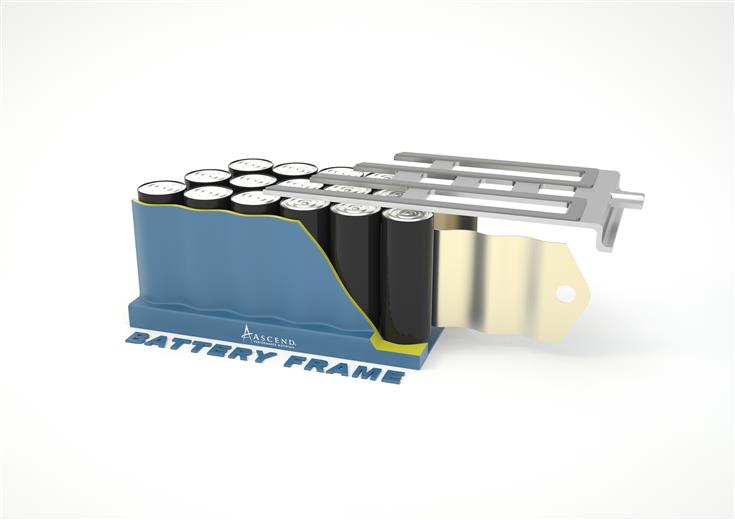 Also available in