13 Oct 2022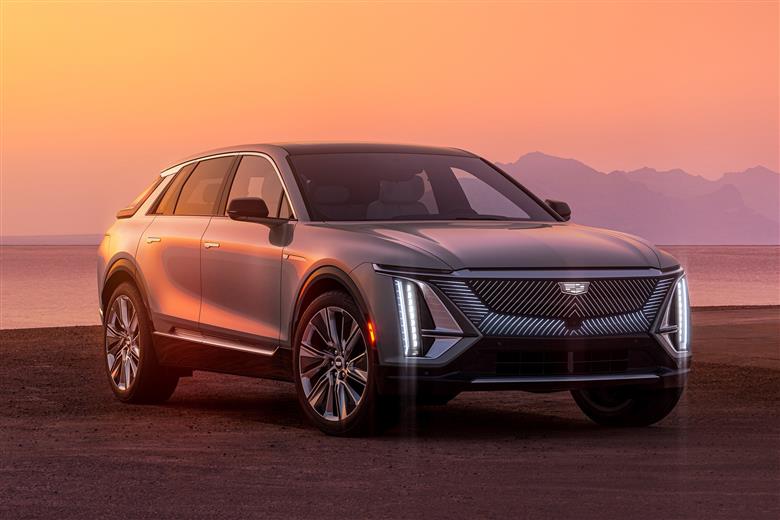 Ascend Performance Materials has developed two materials for electric vehicles that improve safety and passenger comfort. The company's Starflam® X-Protect and Vydyne® AVS tackle two unique challenges automakers face when developing their EV platforms.
12 Oct 2022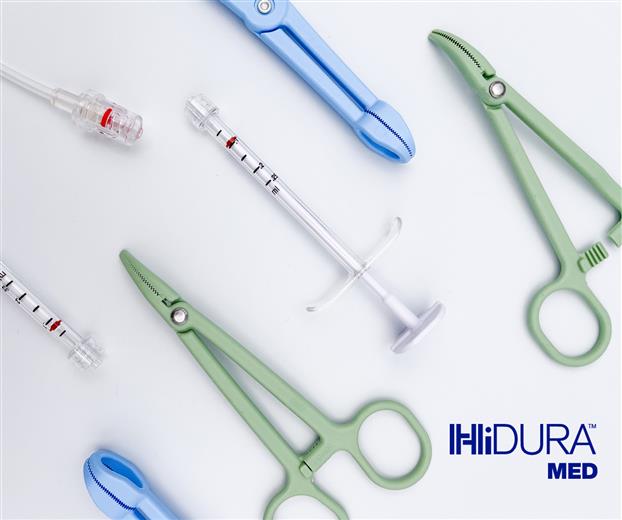 Ascend Performance Materials today announced a new portfolio of medical grade nylon 6,6 resins and engineered materials for the healthcare market under its HiDura™ brand.
5 Oct 2022
Ascend Performance Materials announced today two efforts to reduce the carbon footprint of its products. The company has made its global compounding operations carbon neutral, making it the first integrated polyamide producer to decarbonize a substantial part of its operations, and it has secured ISCC+ certification for the use of bio-based materials.
14 Sep 2022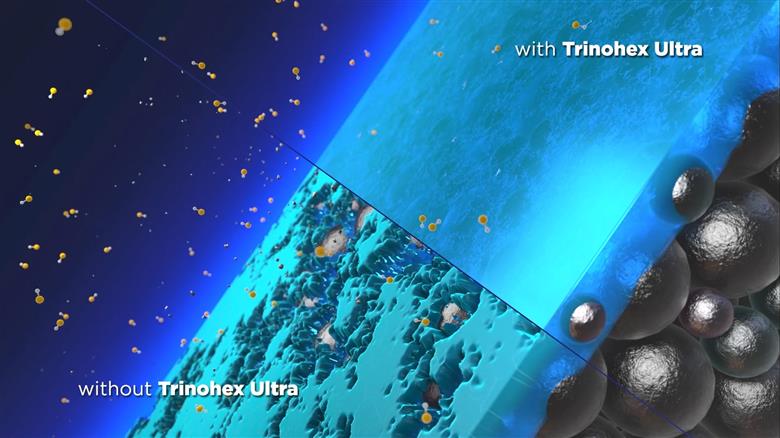 At The Battery Show North America, Ascend Performance Materials will feature its new flame-retardant nylons for EV safety applications and its Trinohex® Ultra electrolyte additive, which improves lithium-ion battery safety, extends cycle life and boosts performance.
16 Jun 2022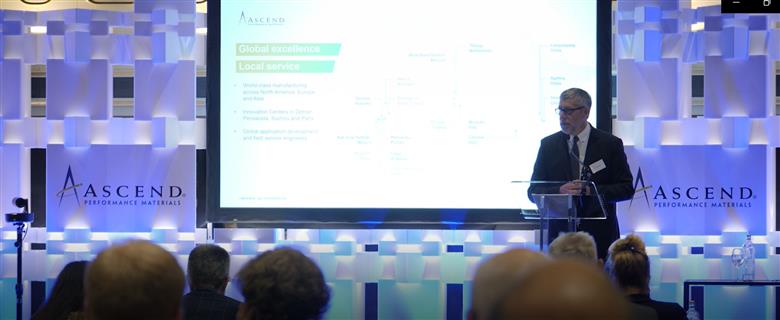 Ascend Performance Materials previewed some corporate updates and highlights in advance of K 2022 at a recent press conference in Rotterdam. Under the theme of "Advancing Together", Ascend outlined the ways it is helping customers solve some of the most pressing technical challenges globally.
15 Jun 2022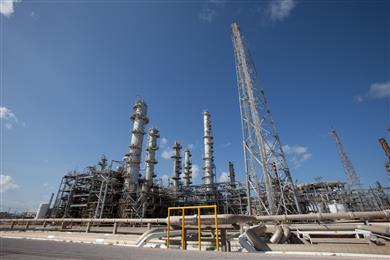 2022 will mark the 7th anniversary of EMG's* Pre-K multi-company Press Conference, an event that has successfully established itself as a regular in the "K year" calendars of leading Tier 1 plastics and chemicals industry editors.
24 May 2022
Ascend Performance Materials' Trinohex® Ultra is now REACH-registered and available across the European Union.
30 Mar 2022
Ascend Performance Materials has reached an agreement to acquire the compounding division of Formulated Polymers Limited, a leading engineered materials manufacturer in Chennai, India. This acquisition will establish Ascend's first manufacturing base in the subcontinent and strengthen Ascend's global reach in the electrical and e-mobility application space.
17 Mar 2022
Ascend Performance Materials and Samsung SDI have reached an agreement to end their ongoing global patent invalidation proceedings and enter into a patent license agreement regarding the sale and use of lithium-ion battery additives. Such additives include 1,3,6-hexanetricarbonitrile (HTCN), which is manufactured and sold by Ascend as Trinohex® Ultra.
17 Feb 2022
Ascend Performance Materials will not be exhibiting at Plastimagen 2022, citing updated guidance and a travel advisory from the U.S. Centers for Disease Control and Prevention.
12 Jan 2022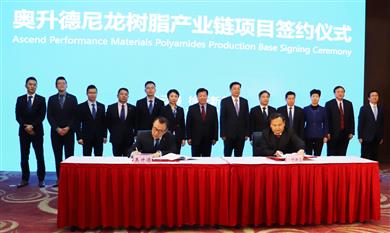 Ascend Performance Materials announced today it signed an investment agreement to construct a new hexamethylene diamine and specialty chemicals plant in Lianyungang, China in the Xuwei New Area Park. The new plant will be Ascend's first chemical production facility and the largest investment the company has made outside of the United States.
8 Dec 2021
Ascend Performance Materials has announced plans to purchase a compounding facility in San Jose Iturbide, Mexico, growing its global footprint and expanding production capacity for high-performance engineered materials.