20 Jun 2022
Archroma to introduce new PFC-free* Smartrepel® technology for durable water-based soil repellence
Pratteln, Switzerland, 20 June 2022 - Archroma, a global leader in specialty chemicals towards sustainable solutions, launches Smartrepel® Hydro SR liq, a new PFC-free* technology for the repellence of water-based stains.
The new innovation will be presented at the Techtextil exhibition starting on June 21, 2022 in Frankfurt, Germany, and will be the highlight of a panel discussion scheduled at the booth (see details below).
The innovation has been developed in line with the principles of "The Archroma Way to a Sustainable World: Safe, efficient, enhanced, it's our nature".
Smartrepel® Hydro SR liq is the latest addition to a range of micro-encapsulated, highly biodegradable, non-PFC based technology offering exceptional, durable water repellency to all cotton and synthetic fibers, and their blends.
The new Smartrepel® Hydro SR liq has been specifically developed for soil repellent finishes aiming to offer industry-leading protection against water-based stains such as coffee, red wine and ketchup, in applications such as home textiles, table clothes upholstery, car seats and interior textiles.
The new grade offers the signature Smartrepel® high performance standard: a perfect symbiosis of water protection, soil repellence, breathability and durability – with the soft hand-feel that is sought after by consumers.
The Smartrepel® product range supports the increasing adoption of eco-advanced materials and production processes by textile producers and brand owners adhering to standards such as ZDHC, bluesign and Oeko-tex.
Smartrepel® Hydro SR liq at the core of the new SAFE SEATS NextGen system, which will be also launched at Techtextil.
Roland Borufka, Head of Competence Center Repellents at Archroma, comments: "Archroma creates innovations that help make end-articles that are safe, efficient and enhanced. We are therefore very proud of the new addition to our Smartrepel® series. With this, we bring a durable repellence solution for water-based stains, one that is not only PFC free* but is also showing industry-leading performance. Because it's our nature".
AGENDA
21-24 June 2022
Techtextil
Frankfurt, Germany
Archroma booth: H11.0 B10
Further information at 👉 www.archroma.com/events/techtextil-2022
23 June 2022 at 14:30pm CET
Panel discussion
A WORLD WITH(OUT) PFC, DREAM OR REALITY?
Archroma booth H11.0 B10
Further information at 👉 www.archroma.com/events/booth-event-a-world-without-pfc-dream-or-reality
* Below limits of detection according to industry standard test methods
Reader enquiries
Archroma
Neuhofstrasse 11
4153 Reinach BL (BL)
Switzerland
---
Notes for editors
About Archroma
Archroma is a global, diversified provider of specialty chemicals serving the branded and performance textiles, packaging and paper, and coatings, adhesives and sealants markets.
Headquartered in Pratteln, Switzerland, Archroma operates in over 100 countries, with 2,800 employees located in 31 countries and with 25 production sites.
Archroma is passionate about delivering leading and innovative solutions, enhancing people's lives and respecting the planet. The company is committed to the principles of "The Archroma Way to a Sustainable World: Safe, Efficient, Enhanced. It's our nature!"; an approach reflected in its innovations, world-class quality standards, high service levels and cost-efficiency.
Related images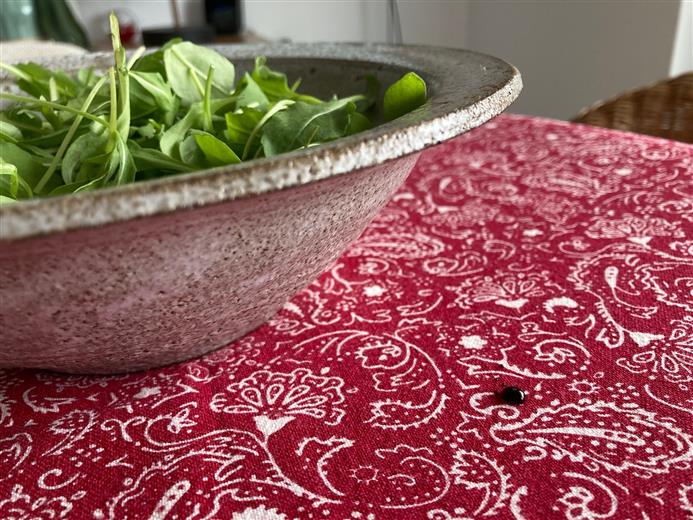 Editorial enquiries
Muriel Werlé
Archroma
Kim Lommaert
EMG