8 Mar 2018
Archroma appoints new leader for its Brand & Performance Textile Specialties business
Reinach, Switzerland, 8 March 2018 - Archroma, a global leader in color and specialty chemicals, today announced the appointment of Marcos Furrer to the post of President Brand & Performance Textile Specialties, and Innovation, based in Archroma's headquarters in Reinach, Switzerland.
Marcos Furrer will take over from Thomas Winkler who will retire at the end of March 2018 after more than 30 years in the textile industry, among which 12 years at the helm of the business.
Announcing the appointment, Archroma CEO Alexander Wessels said: "Marcos Furrer was rather an obvious choice when we started to look for a potential successor for Thomas Winkler. He has the right combination of strong textile expertise and leadership skills that we need to drive the business in line with Archroma's ambitious growth strategy."
A Swiss national with a 20 years career, Mr Furrer has earned a strong reputation as a well-rounded business manager with excellent leadership skills and a taste for delivering on targets.
Biography
A Chemical Engineer from the Ingenieurschule Beider Basel, Mr Furrer started his career with Clariant in Switzerland as Product Manager Sulphur Dyes, Textile Business, in 1997. He then grew in the organization as Head of Continuous Dyeing Cellulosic (1999 to 2001); Head of Business Unit (BU) Textile Dyes and Textile Chemicals in México (2001 to 2005); Global Head for the Product Group Cellulosic Dyes (2005 to 2007), Head of BU Textile Chemicals Latin America (2007 to 2009); Head of BU Textile Chemicals Americas (2009 to 2012); Head of Emulsions (January 2012 to June 2012); and Head of Marketing and Sales Plastic and Special Applications, BU Pigments (January 2013 to 2015).
His latest role as Head of Regional Business Line Europe, BU Pigments, Strategic Plastics, brought him back to Switzerland in January 2015, with the mission to implement the new BU Pigments regional structure in Europe.
Mr Furrer speaks 5 languages: English, German, Spanish, Portuguese and French.
© 2018 Archroma
Reader enquiries
Archroma
Neuhofstrasse 11
4153 Reinach BL (BL)
Switzerland
www.archroma.com
linkedin.com/company/archroma
---
Notes for editors
About Archroma
Archroma is a global color and specialty chemicals company headquartered in Reinach near Basel, Switzerland. It operates with 3,000 employees over 35 countries and with 24 production sites. Its three businesses – Brand & Performance Textile Specialties, Packaging & Paper Specialties, and Coatings, Adhesives & Sealants – deliver specialized performance and color solutions to meet customers' needs in their local markets, touching and coloring people's lives every day, everywhere.
Archroma is passionate about delivering leading and innovative solutions, enhancing people's lives and respecting the planet. The company is committed to challenging the status quo in the deep belief that it can make its industry sustainable; an approach reflected in its innovations, world-class quality standards, high service levels and cost-efficiency. Products enhanced, colors enhanced, performance enhanced – "Life enhanced".
Related images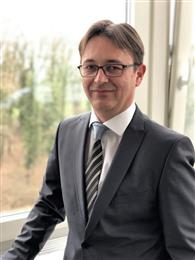 Also available in