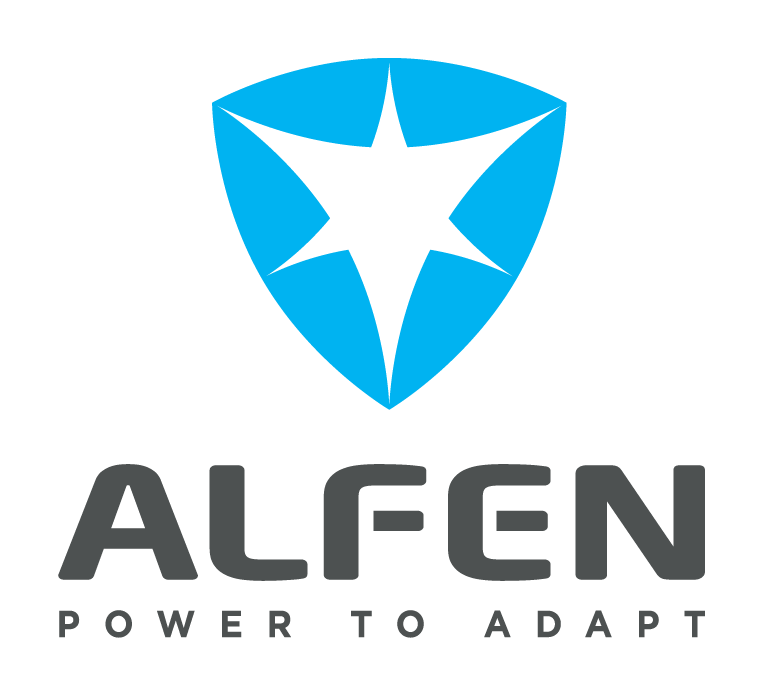 14 Jun 2023
Introducing TheBattery® MobileX: Alfen Unveils Next Generation Solution for Temporary Clean Power Supply at eeS Europe
Alfen's new 4th gen mobile battery energy storage solution offers increased capacity and improved safety features in a compact form to empower Europe's energy transition to mitigate climate change
Game-changer in versatility and flexibility; compact, plug-and-play, high-capacity clean energy supply for off-grid sites or temporary grid connections
Experience the TheBattery® MobileX first-hand: product launch at eeS Europe (part of The smarter E Europe 2023 exhibition), Hall 2 Booth 210, Messe München, June 14-16, 2023
Almere, The Netherlands, [14] June 2023 – Alfen, a specialist in innovative energy solutions across Europe, today launches its fourth-generation mobile battery energy storage system, TheBattery® MobileX. It offers up to 70% more energy (up to 720 kWh) and improved safety features in the same 10 foot container to meet the increasing demand for temporary clean power supply.
An evolution of its compact 10ft mobile container unit, Alfen's most advanced battery system to date delivers an emission-free, quiet and fast-deployment alternative to power a variety of applications from events, festivals and construction sites to maritime applications and EV charging hubs. A mobile plug-and-play system, it also supports small grid connections, enabling users to increase the capacity of their local connection or provide a solution for weak grid connections or grid balancing services.
Marco Roeleveld, CEO of Alfen, comments: "With increasing priorities to enable Europe's energy transition and decarbonization, Alfen is excited to offer a more versatile fast-deployment mobile solution to help our customers to accelerate achieving these goals and shift to renewables, whether in the rental sector, as a fast-charging operator or for an industrial application. With its impressive capacity, ease of use, safety features, scalable applications, and sustainability benefits, TheBattery MobileX is a leap forward in mobile energy storage technology, and it highlights how we are targeting our research and development capabilities to evolve our products quickly as needs for agile sustainable energy supply rapidly progress."
Mobile battery storage systems play an increasing role in the growing energy storage market in Europe, which is projected at 50%+ CAGR until 2027[1]. In particular, these mobile systems provide an emission-free alternative or supplement to off-grid CO₂-emitting diesel gensets and help create a more sustainable supply/demand storage buffer to support sustainably generated power, with energy stored on site for when it is needed.
Drawing on Alfen's five years of experience and product innovation in mobile battery storage, TheBattery MobileX is market-leading in supplying up to 720 kWh in energy capacity and stands out as a reliable and flexible solution to power projects in any location while reducing and/or eliminating CO₂ footprints. It offers a unique level of application versatility such as the option to operate at 50 or 60Hz, making it highly flexible for offshore and maritime sectors. It also ensures a stable grid connection for greater supply consistency. Its easy plug-and-play format enables a wide range of use cases. For example, units can be used standalone, as part of a local microgrid at a business location, grouped to increase power output or as additional power for peak loads (peakshaving).
In terms of safety, TheBattery MobileX uses LFP batteries, which offer better high-temperature resistance. Additionally, it comes with specific smart operating software to ensure operations within safe limits at all times. It is engineered for optimized user operations with the batteries stored in a designated, contained area for added safety. Alfen considered future recyclability within the unit's design as LFP batteries support less complex recycling due to its material composition, and the containers are predominantly made from steel and copper which are recyclable.
See the TheBattery Mobile X First Hand
Alfen will proudly showcase its new TheBattery MobileX at The smarter E exhibition in Munich from June 14-16. Visitors to eeS Europe can experience TheBattery MobileX's impressive capabilities first hand and discover the future of clean power supply at booth 210 in Hall 2.
® REGISTERED TRADEMARK OF ALFEN
[1] Source: Energy Storage Outlook 2023 H1 (BNEF). Utility & Commercial storage (excluding residential storage, excluding 'other').
Reader enquiries
Alfen
Hefbrugweg 28
1332 AP Almere
Netherlands
---
Notes for editors
About Alfen
At the heart of Europe's energy transition from fossil-based to zero carbon to limit climate change by 2050, Alfen specialises in energy solutions for the future. Its integrated smart solutions are helping customers throughout Europe address their electricity challenges and achieve climate neutrality. Alfen continuously builds on its more than 85 years of innovation with its smart grids, energy storage systems and EV charging stations installed in some 30 countries throughout Europe.
Alfen has been developing energy storage systems since 2011 with installations in nine European countries. For more information, visit us at www.alfen.com. Visit www.alfen.com/thebattery-mobile to learn more about Alfen's TheBattery MobileX.
Related images
Related documents
Editorial enquiries
Swati Joshi
Alfen
Branislav Visnansky
EMG