23 May 2023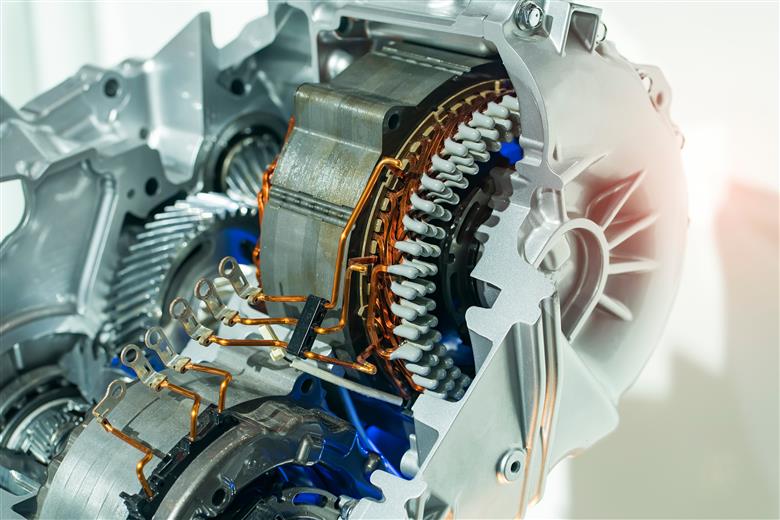 Solvay, a global market leader in specialty materials, has announced the launch of KetaSpire® KT-857, a new polyetheretherketone (PEEK) extrusion compound designed especially for copper magnet wire insulation in electric motors. The development of the custom-engineered insulation material was driven by the move of OEMs towards higher density batteries and electric powertrains operating at 800V or above to address the range anxiety of consumers.
23 May 2023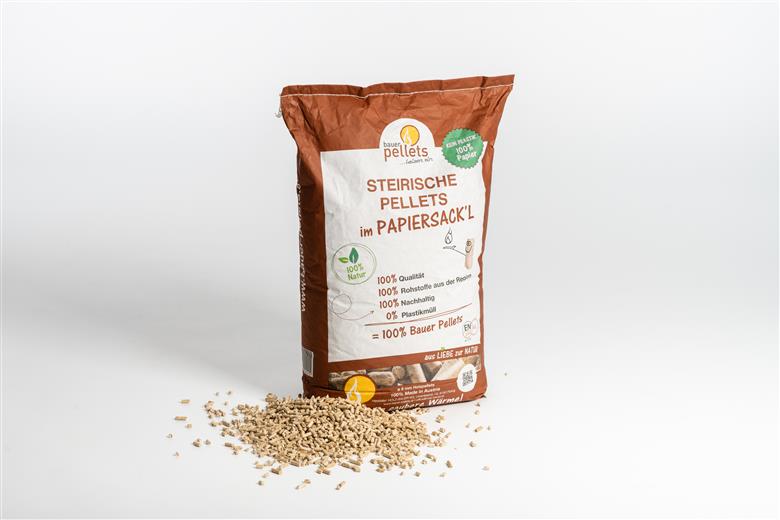 Mondi, a global leader in sustainable packaging and paper, has created new paper bags for Holz-Bauer's wooden pellets replacing unnecessary plastic.
18 May 2023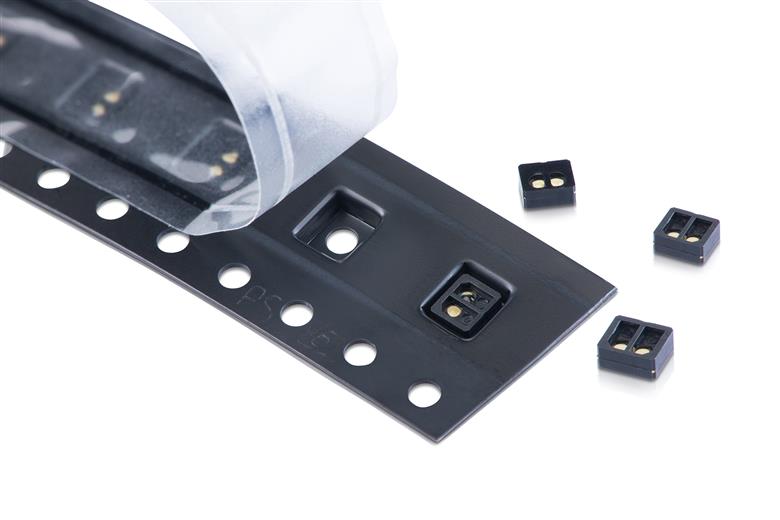 SABIC, a global leader in the chemical industry, will highlight at Sensors Converge 2023 (Booth #1337) its award-winning EXTEM™ RH1016UCL resin and other high-performance thermoplastics that can facilitate the adoption of cutting-edge sensor technologies for advanced driver assistance systems (ADAS) and related applications. EXTEM RH1016UCL resin, which won a 2023 Gold Edison Award, is well suited for ADAS camera near-infrared (IR) lenses, optical transceiver lenses and optical connectors. 
17 May 2023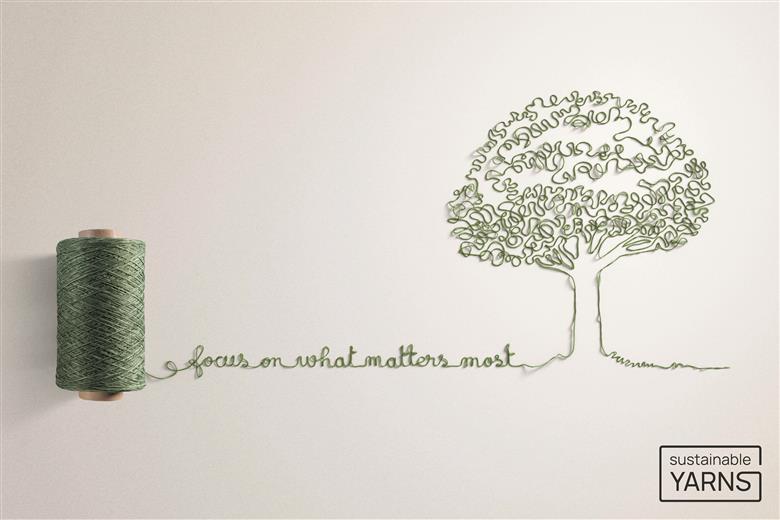 Join the sustainable yarns movement! B.I.G. Yarns today unveils its new "SustainableYarns" platform, with Clerkenwell Design Week visitors the first to be invited to get on board and focus on what matters most for the design and manufacture of sustainable soft floorings.
15 May 2023
As a global leading specialty chemical company with a sound reputation in the beauty care and personal care industry, Clariant will highlight at the upcoming 11st Cosmetic Ingredients & Technology Exhibition (CITE) in Japan how it leverages science and technology to bring out the best of sustainable beauty. The exhibition will be held on 17-19 May 2023 at the Pacifico Yokohama.
15 May 2023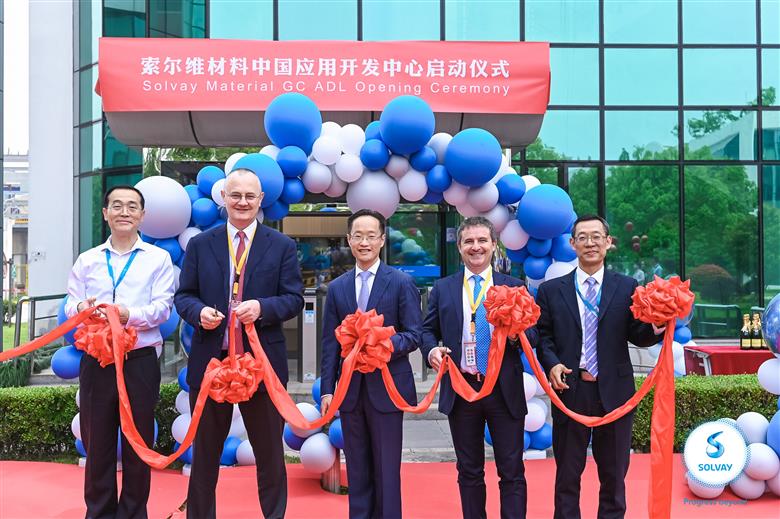 Solvay, a global market leader in specialty materials, has officially opened another application development lab (ADL) in Shanghai to expand the global footprint of its research and innovation capabilities. The opening ceremony of the new lab on May 12th was attended by Solvay's Chief Technology Officer Nicolas Cudré-Mauroux and Andrew Lau, Senior Executive Vice President of the company's Materials global business unit, and Francesco Triulzi, Head of Application Development Labs, Solvay Materials.
12 May 2023
SONGWON Industrial Group (www.songwon.com) today released its audited financial results for the 1st quarter of 2023. The Group reported a decline in revenue of -21.1% in Q1/2023 (267,167 Million KRW) compared to sales generated in Q1/2022 (338,433 Million KRW). SONGWON's gross profit margin in the first 3 months of 2023 was 15.4%, a decrease of -11%-points when compared to the same period of the previous year (26.4%). Net profit in Q1/2023 was 10,626 Million KRW, lower than in Q1/2022 (43,427 Million KRW).
11 May 2023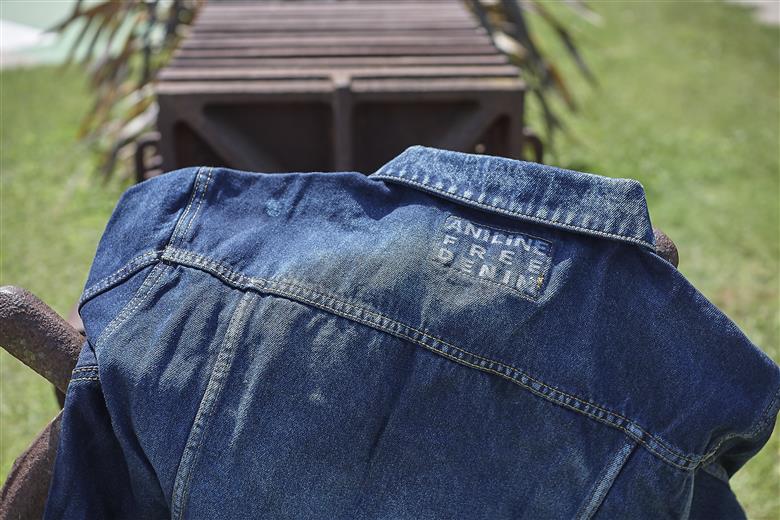 Archroma, a global leader in specialty chemicals towards sustainable solutions, is set to showcase its range of eco-conscious denimwear solutions at the upcoming Bangladesh Denim Expo. Brands and textile mills visiting the international fair in Dhaka from May 16 to 17 will be able to explore the company's full suite of denim solutions, including an innovative new black coloration system.
11 May 2023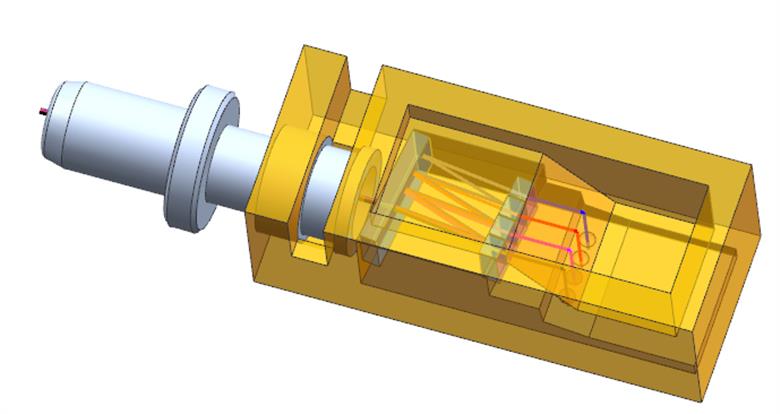 SABIC, a global leader in the chemical industry, collaborated with China's Blovelight, Ltd., to develop one of the first integrated, single-mode fiber optic lens arrays that are well-suited for a wavelength-division multiplexing (WDM) module. A WDM module enables simultaneous transmission of multiple wavelengths of light over a single fiber, achieving a significant increase in bandwidth capacity. This innovative design uses SABIC's ULTEM™ resin, a near-infrared (IR)-transparent, high-heat polyetherimide (PEI) material, to mold an integrated connector (previously metal) and receiving lens array (previously glass) and provide a housing for the WDM component. By enabling part integration and avoiding secondary operations, the SABIC resin helps to make single-mode WDM communications more affordable. Blovelight's module not only reduces costs vs. individual parts made with glass or metal, but also streamlines manufacturing and assembly.
10 May 2023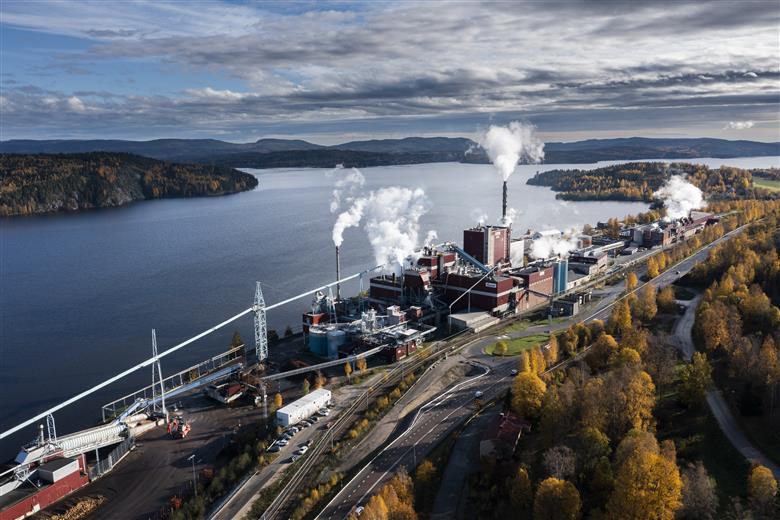 Mondi, a global leader in sustainable packaging and paper, is upgrading its Dynäs pulp and paper mill in Sweden. The modernisation programme will increase efficiency and further improve the overall environmental performance of the mill, positioning it well to continue meeting customer demand for sustainable paper and paper-based packaging solutions.
9 May 2023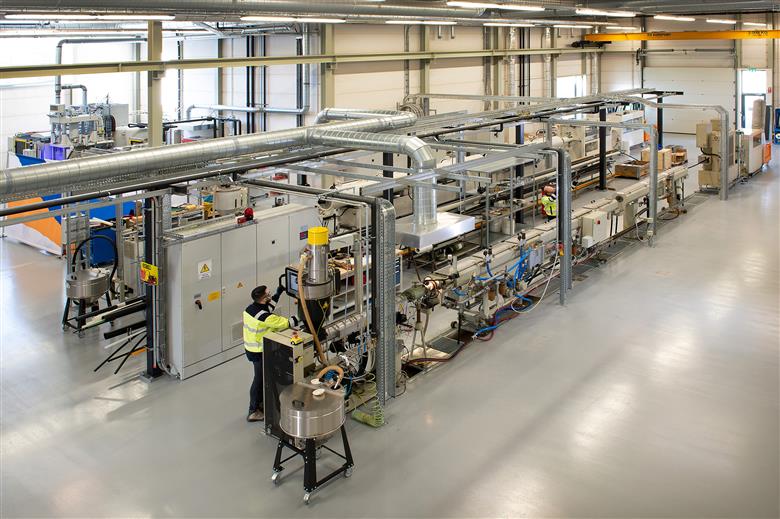 SABIC, a global leader in the chemical industry, officially opened its European Pipe Innovation Center today. The new Center is located near SABIC's manufacturing site at Geleen, The Netherlands, and compliments the company's existing Pipe Innovation Centers in Saudi Arabia and China. With customized pipe material development, testing, sampling and validation capacities, it will enable SABIC to collaborate with European pipe manufacturers closer and more effectively than ever before.
8 May 2023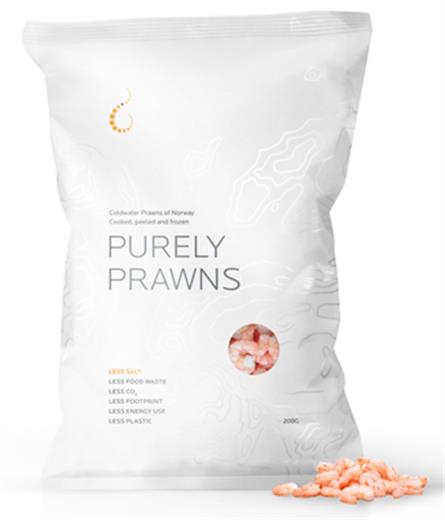 SABIC, a global leader in the chemical industry, has joined forces with Estiko Packaging Solutions and Coldwater Prawns of Norway to develop and implement a highly sustainable new packaging pouch for frozen prawns. The pouch is made from a multi-layer film produced by Estiko Packaging Solutions using a circular certified random polymer grade of SABIC® PP QRYSTAL with an ocean bound plastic (OBP) content of around 60%. Contributing to the recovery and reuse of OBP, the innovative packaging solution reflects the partners' overall commitment to sustainability and complies with the United Nations' Sustainable Development Goal #14 for 'Life Below Water'.
5 May 2023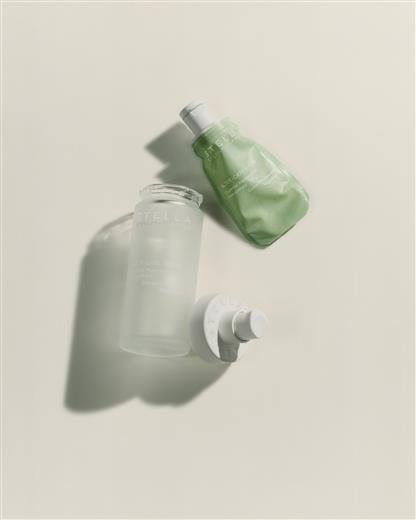 SABIC, a global leader in the chemical industry, has joined forces with Stella McCartney Beauty and three renowned French plastic converters (Texen, Leygatech and STTP Emballage) to create a set of innovative new skin and eye care refill containers produced with certified renewable polymers from SABIC's TRUCIRCLE™ portfolio. The containers, which have already been introduced in the market in North America and the United Kingdom, are considered a global breakthrough in responsibly sourced and implemented cosmetics packaging.
4 May 2023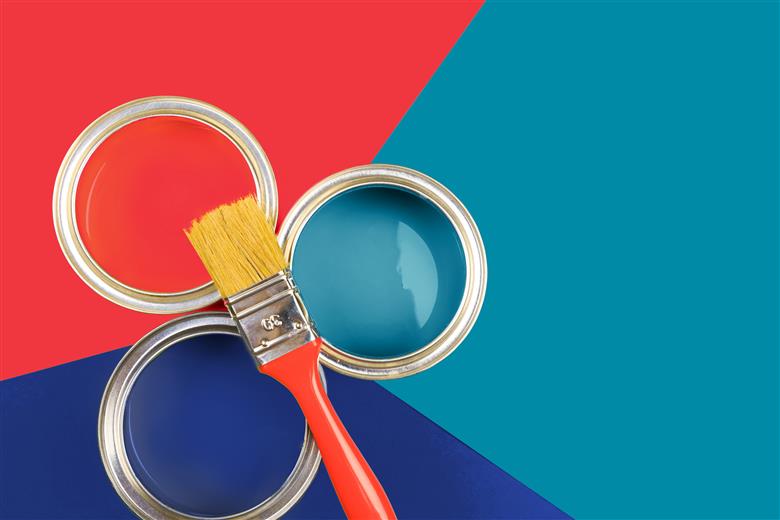 Swiss-based antimicrobial solutions provider, SANITIZED AG, has launched Sanitized® BDC, a powerful triple-action product designed from three active ingredients, to protect aqueous systems such as polymer dispersions and architectural paints. Sanitized® BDC offers both product sanitation and in-can preservation for long-term stability. Sanitized® BDC offers a welcome alternative to zinc pyrithione or a pure CMIT/MIT based product for markets with tight biocide regulations.