20 Sep 2022
ELIX Polymers, a global leading supplier of tailored ABS solutions, will highlight its sustainable commitment at the K Fair in Düsseldorf from the 19th to the 26th of October, where it will present its most circular solutions and innovations under the E-LOOP brand and the motto, "Let's close the loop".
19 Sep 2022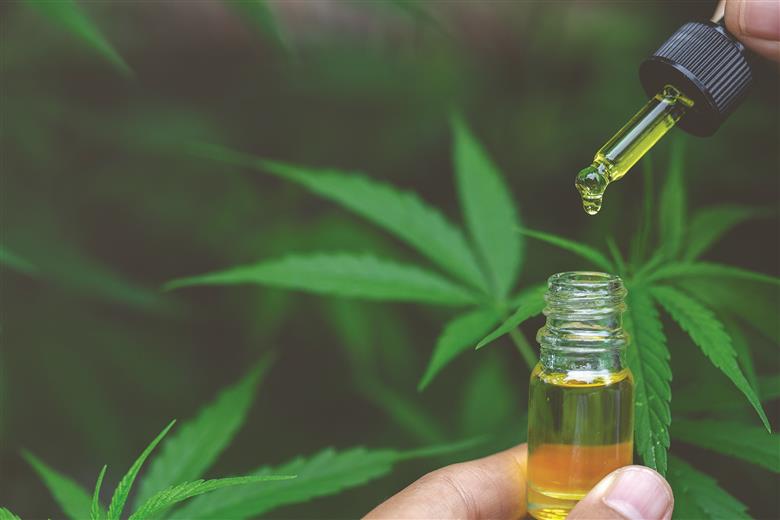 With New York Market Week starting today, Devan Chemicals, part of the Pulcra Group, has unveiled its new bio-based CBD capsules. It's also showcasing R-Vital® innovations and expanded cooling solutions for foam, including a bio-based version.
19 Sep 2022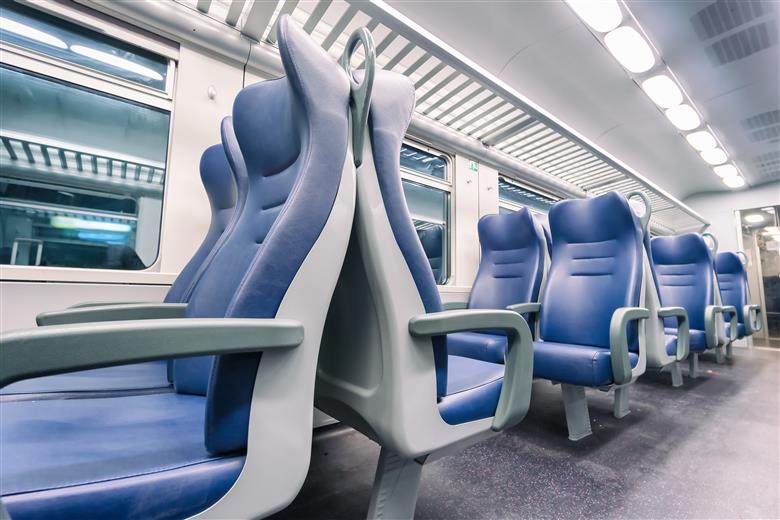 SABIC, a global leader in the chemical industry, today announced the upcoming launch of LNP™ ELCRES™ FST2734E copolymer, a flame-smoke-toxicity extrusion grade that is well-suited for wall and ceiling panels in passenger trains, subways and trams. Customers can benefit from this new specialty material, which complies with the European railway standard for fire safety, EN 45545 R1-HL2, and meets key rail OEM requirements: high modulus for durability, molded-in custom color for paint elimination and branding, ultraviolet (UV) resistance to help minimize yellowing and chemical resistance to facilitate cleaning removal without causing environmental stress cracking (ESC). As a thermoplastic, LNP ELCRES FST2734E copolymer offers customers distinct advantages over stamped metals and thermoset resins, such as expanded design freedom, system cost reduction, up to 20 percent less weight for easier maintenance and the potential for easier recyclability.
19 Sep 2022
NETZSCH Process Intelligence, a corporate venture of NETZSCH Group (Germany), has announced the launch of sensXPERT, a technology business designed to deliver significant productivity and quality benefits to processors in the plastics industry through data-driven manufacturing solutions. The integrated approach builds on the Group's 50+ years of know-how in the fields of material science and sensor technology.
19 Sep 2022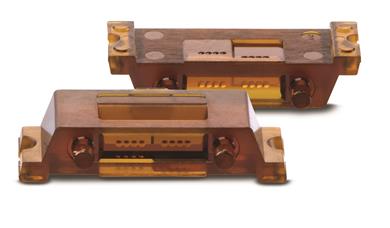 SABIC, a global leader in the chemical industry, is launching here today at the ECOC Exhibition 2022, in booth #584, EXTEM™ RH1016UCL resin, a new ultra-high-heat, near-infrared (IR)-transparent grade well-suited for injection-molded lenses used in co-packaged optical transceivers and other optical connectors. EXTEM RH1016UCL resin is one of the first IR-transparent thermoplastics that can robustly withstand the 260°C peak temperature of printed circuit board (PCB) reflow soldering while maintaining dimensional stability of the molded part. This capability helps enable optical connectors to be mounted with other components in one step, avoiding the separate assembly and alignment processes that are required for lower-temperature lens materials. The new EXTEM resin also provides high-throughput, precision micro-molding capability for enhanced productivity. Together with optical design freedom and breakthrough high-temperature performance, this new resin can help customers transition from pluggable optics to co-packaged optics that support increased data center speed, scale and energy efficiency. EXTEM RH1016UCL resin has been validated by a major technology OEM in the United States.
19 Sep 2022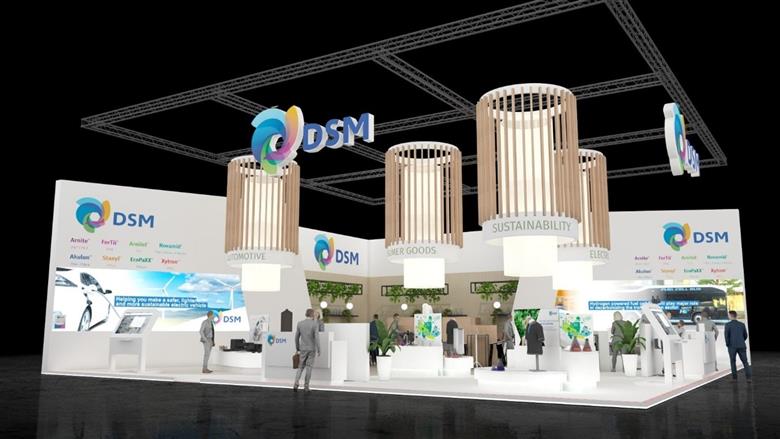 DSM Engineering Materials today announces that it will attend the K 2022 in Düsseldorf, Germany. Between October 19–26, the company will showcase its recent innovations in circularity, sustainable mobility, and digitalization that are driving transformation and empowering customers across automotive, electric, electronics, and consumer goods. To explore the full range of products and technologies on display, visitors can find DSM Engineering Materials at Hall 6, Booth B11.
19 Sep 2022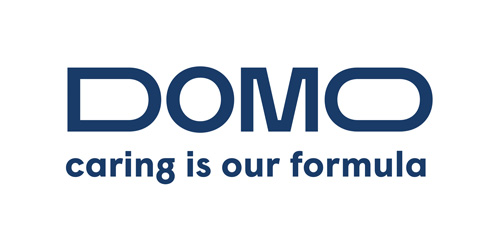 In light of the strong escalation of energy and raw material costs, DOMO Chemicals today has announced a price increase for TECHNYL® materials in Europe.
16 Sep 2022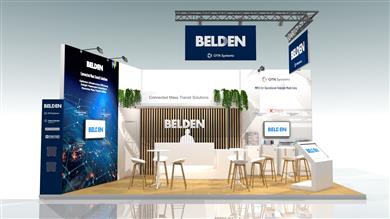 Belden Inc., a leading global supplier of specialty networking solutions, will be showing an extensive portfolio of products and systems for the rail industry at InnoTrans 2022 in Berlin. The company's exhibit will focus on smart mass transit environments for optimized infrastructure efficiency, enhanced passenger experience and maximized safety. Featured products will also include solutions from OTN Systems and NetModule, two recently acquired businesses specializing in networking solutions.
15 Sep 2022
DSM Engineering Materials today celebrated the opening of its newly upgraded and expanded Evansville, Indiana (USA), facility. The investment, which has resulted in significant technology - and sustainability-focused improvements, will help DSM Engineering Materials to meet growing demand for next-generation high-performance polymers used in a wide range of end-applications and will help drive the shift to a low-carbon, circular economy.
15 Sep 2022
Delight in the largest range of naturally derived ingredients for Personal Care at the Clariant Actives & Natural Origins' booth at in-cosmetics Latin America under the motto "The science of sustainable beauty". And find responsibly sourced innovations and inspiration to create more sustainable and efficient products to address consumer care needs, experience desires and format trends in the region (Booth D40, September 21-22).
15 Sep 2022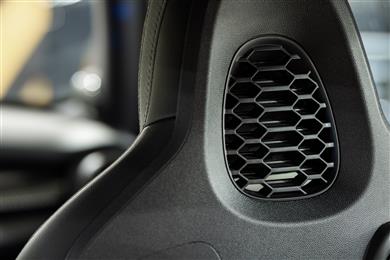 Xenia® Materials, a global leader in thermoplastic specialties, has announced the introduction of XECARB® ST, a new family of supertough carbon fiber composites custom-engineered to close a performance gap in the market and provide superior impact strength performance.
15 Sep 2022
Orthex, a leading Nordic producer of household products, has selected a range of INEOS Styrolution's sustainable Luran® ECO raw materials for its range of SmartStoreTM Compact storage products. Luran ECO is a styrene acrylonitrile copolymer (SAN) resulting from a cooperation between INEOS Styrolution and BASF. It is built on BASF's production of styrene monomer derived from renewable feedstock based on a mass balance approach. INEOS Styrolution uses the material as feedstock in its production of new sustainable styrenics solutions. According to an independent third-party assessment, the carbon footprint of the new material is 93% lower compared to the fossil-based Luran version.
15 Sep 2022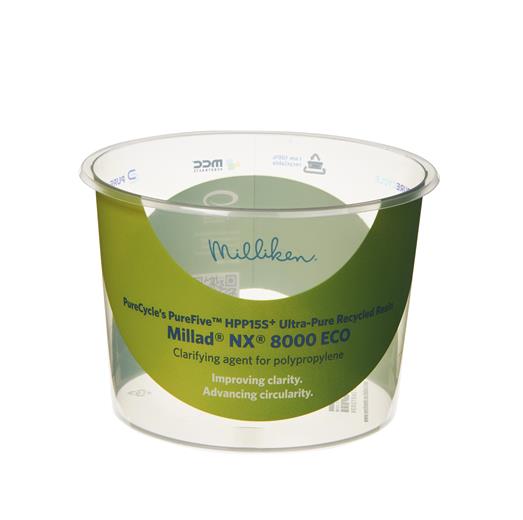 Milliken & Company, a diversified global manufacturer with more than 70 locations around the world, will feature a growing array of partnerships and innovative additive technologies aimed at moving the circular economy forward during Pack Expo International 2022. At its booth (#LU-8840), Milliken will show how leveraging creative innovation, trusted expertise and collaboration across the value chain has helped the company develop solutions that can make plastics more reusable, recyclable and efficient. Milliken offers customers opportunities to achieve sustainability goals through lightweighting, upgrading recycled content, conserving energy, simplifying recycling with mono-materials, and reducing carbon footprint via inter-material replacement of less-sustainable resins.
14 Sep 2022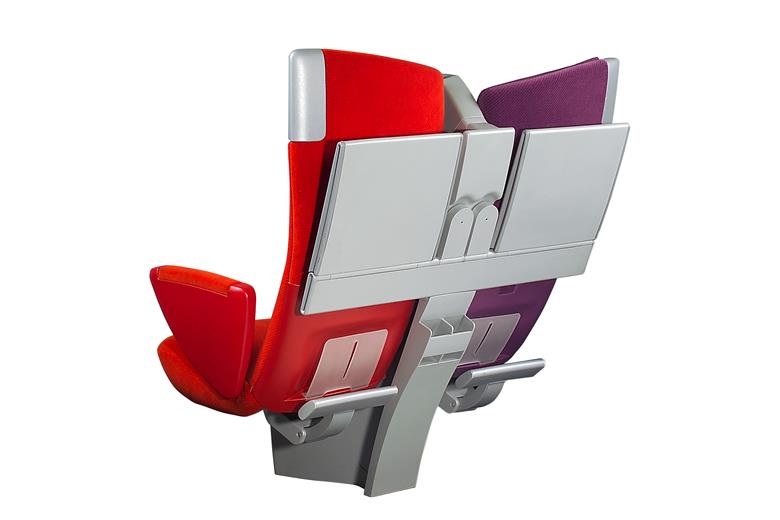 SABIC, a global leader in the chemical industry, launched today four new LNP™ ELCRES™ FST copolymer resins that comply with the European railway standard EN45545 R6-HL 2 for train seating. Designers can benefit from these new material solutions, which not only meet the new regulatory requirements but also provide expanded opportunities to create sleek seating designs. Compared to thermosets and aluminum, the new ELCRES resins offer lighter weight and efficient processing without requiring secondary operations. To achieve a seamless aesthetic look in an all-in-one seat unit or a design with a separate back shell without painting, SABIC offers precision color matching for its extrusion grade (LNP ELCRES FST2732E resin) and injection molding grade (LNP ELCRES FST2432 resin). For customers that require more-sustainable solutions, SABIC supplies bio-based version of each grade. These new materials, and several other new products, will be spotlighted at InnoTrans 2022 (Hall 5.1, Booth 332), September 20-23 in Berlin, Germany.