17 Nov 2021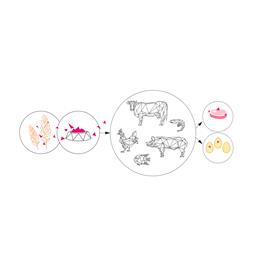 Clariant has unveiled its latest solution against dangerous mycotoxins, formed by mold fungi, that occur in up to 25% of global feed production. Launched at the nutriFORUM Conference in Spain, FIXAT Optimum protects animals against these dangerous toxins, including highly poisonous aflatoxins.
16 Nov 2021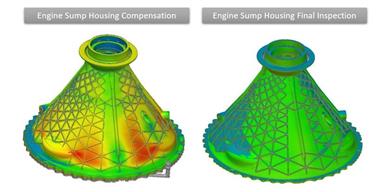 GE Additive – part of GE (NYSE: GE) is a world leader in metal additive design and manufacturing, a pioneering process that has the power and potential to transform businesses. Through our integrated offering of additive experts, advanced machines, and quality powders, we empower our customers to build innovative new products. Products that solve manufacturing challenges, improve business outcomes, and help change the world for the better. GE Additive includes additive machine brands Concept Laser and Arcam EBM, along with additive powder supplier AP&C.
16 Nov 2021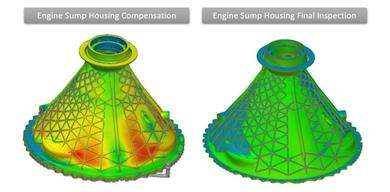 Today at formnext, GE Additive debuted its Amp™ cloud-based, process management software platform. It also announced limited release from mid-November 2021 of the first two modules; Print Model and Simulation & Compensation, for Concept Laser M2 machine users, with wider release planned for the second quarter of 2022. 
16 Nov 2021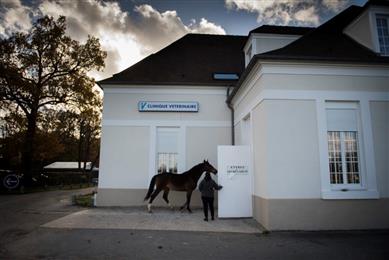 Neck and vertebral fractures caused by falls at high speed are some of the most common causes of injury in racehorses. And every year many injured racehorses find their way to the outskirts of Paris for treatment by an innovative equine veterinary surgeon Dr. Fabrice Rossignol and his team at the world-renowned Clinique de Grosbois.
16 Nov 2021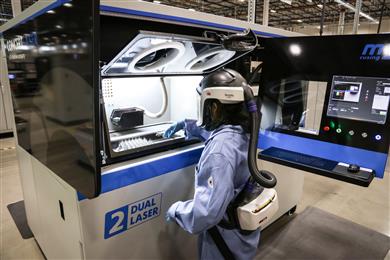 GE Additive and Wichita State University's National Institute for Aviation Research have signed a non-binding Memorandum of Understanding as the cornerstone of a new collaborative effort aimed at supporting the U.S. Department of Defense's (DoD) accelerated adoption of metal additive manufacturing technology.
16 Nov 2021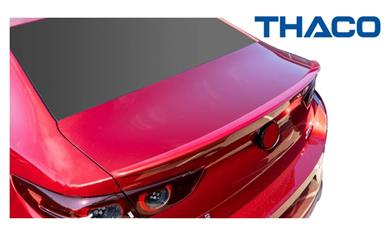 INEOS Styrolution, the global leader in styrenics, announced today that its Novodur 550 has been selected by THACO Plastics Component (TPC), one of the leading OEMs producing key automotive parts for global brands in Vietnam, to be used for rear spoiler application.
15 Nov 2021

The Sustainable Green Printing Partnership (SGP), the leading authority in sustainable printing certifications, announced today the release of version 4.0 revised criteria of its sustainability certification which was first established in 2008. The new criteria which will be effective Jan. 1, 2022, maintain a focus on the three pillars – societal, economic, and environmental – through the development, implementation and documentation of a robust sustainability management system (SMS) and series of best practices.
15 Nov 2021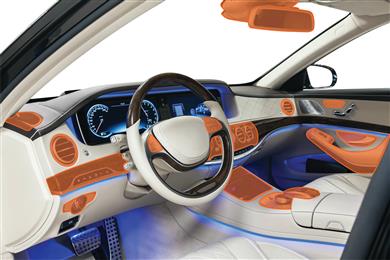 SABIC, a global leader in the chemical industry, launched today at Automotive Tech Week 2021 LNP™ LUBRILOY™ N2000 compound, a new internally lubricated material that helps prevent buzz-squeak-rattle (BSR) noise in automotive interiors. Showcased here at the company's booth (#330), the new LNP compound is based on an amorphous blend and offers both molded-in color capability and paintability. The proprietary, compatibilized olefinic alloy is free of silicone and polytetrafluoroethylene (PTFE). By replacing standard PC/ABS with this innovative, drop-in material, automotive OEMs and tiers can significantly reduce friction and stick-slip behavior between molded parts to limit or prevent unwanted noise.
12 Nov 2021
SONGWON Industrial Group today released its financial results for the 3rd quarter of 2021. During Q3/2021, the Group achieved consolidated sales of 260,137 Million KRW marking a 33.2% rise in revenue over sales recorded in the same quarter of the previous year (195,237 Million KRW). The Group reported a net profit of 20,972 Million KRW for the 3rd quarter which was more than double the result achieved in Q3/2020 (8,746 Million KRW).
11 Nov 2021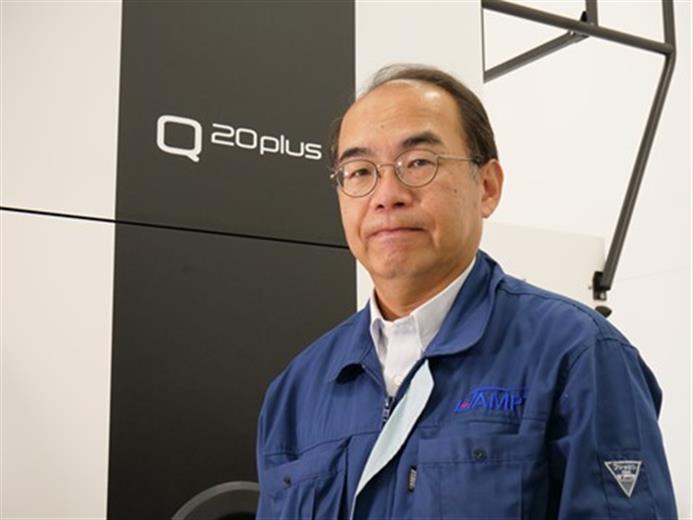 While metal additive technology is anticipated to grow significantly in the Japanese domestic market in coming years, it is still at an early growth stage.
11 Nov 2021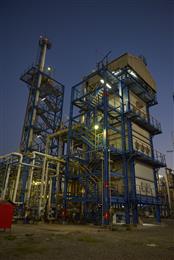 Clariant's focus on sustainability continues to bear fruit. The collaboration on Technip Energies' innovative technology solutions and our catalysis expertise has resulted in EARTH: a breakthrough in steam methane reforming that reduces the CO2 footprint of the process up to 20%. Being the acronym of "enhanced annular reforming tube for hydrogen," EARTH technology has demonstrated excellent performance in its first commercial application and has already been awarded two major new contracts.
11 Nov 2021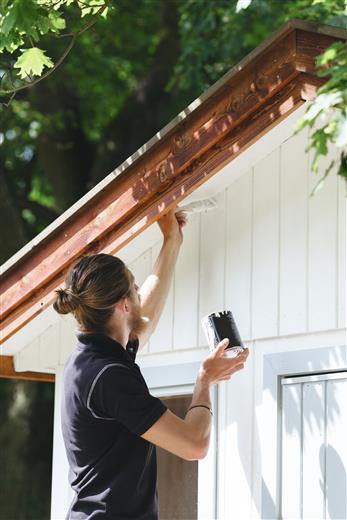 Covestro, a world leader in coating resin solutions for the decorative industry, today announces the launch of Decovery® SP-8310: a 37 percent bio-based, breathable, multi-purpose resin to enable exterior coatings with improved outdoor durability and enhanced bio-based content. As part of Covestro's Decovery® family of resins containing up to 52 percent bio-based content, the new solution addresses the decorative coating market's need for longer-lasting outdoor coatings with a lower environmental impact.
11 Nov 2021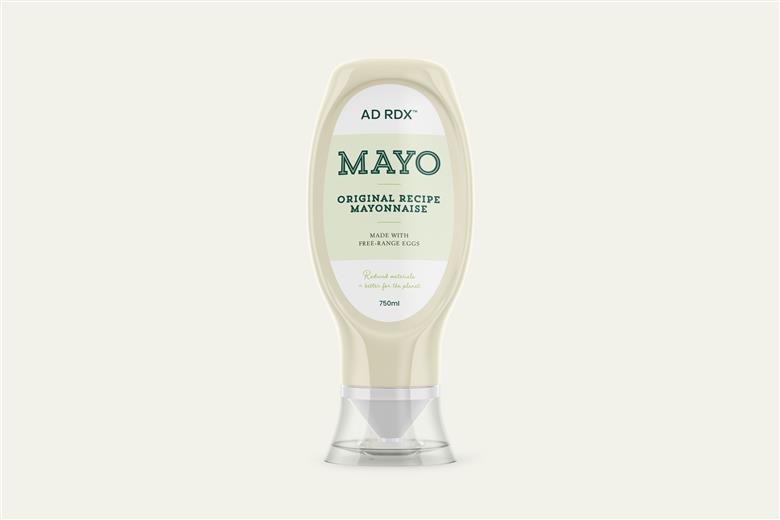 Adding to their powerful legacy of harnessing innovation to create pioneering label solutions, Avery Dennison announced today the release of the AD RDX™ sustainable product range for paper and film labels.
11 Nov 2021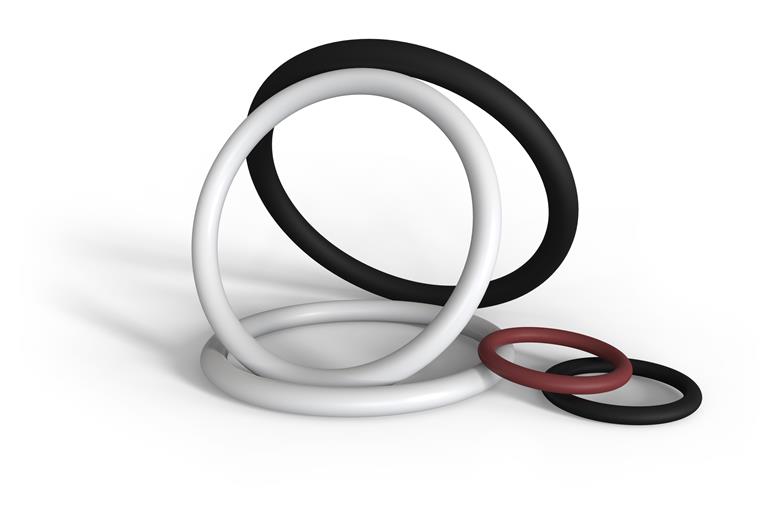 SABIC, a global leader in the chemical industry, today announced that its recently launched NORYL™ AP2001G aromatic polyol can significantly improve the performance of hot cast polyurethanes (PUs) based on methylene diphenyl diisocyanate (MDI) and polytetramethylene ether glycol (PTMG). By boosting the hardness, toughness and stiffness properties of cast PU by double digits, NORYL AP2001G polyol can enable MDI formulations cured with 1,4-butanediol (BDO) to deliver equivalent or better performance compared to toluene diisocyanate (TDI) and PTMG PU formulations cured with MOCA (4,4'-methylene bis(ortho-chloroaniline)).